Aerospace Bristol
Aerospace Bristol is a museum that celebrates over 100 years of rich aviation history, and is home to the last Concorde to be made and flown
Discover More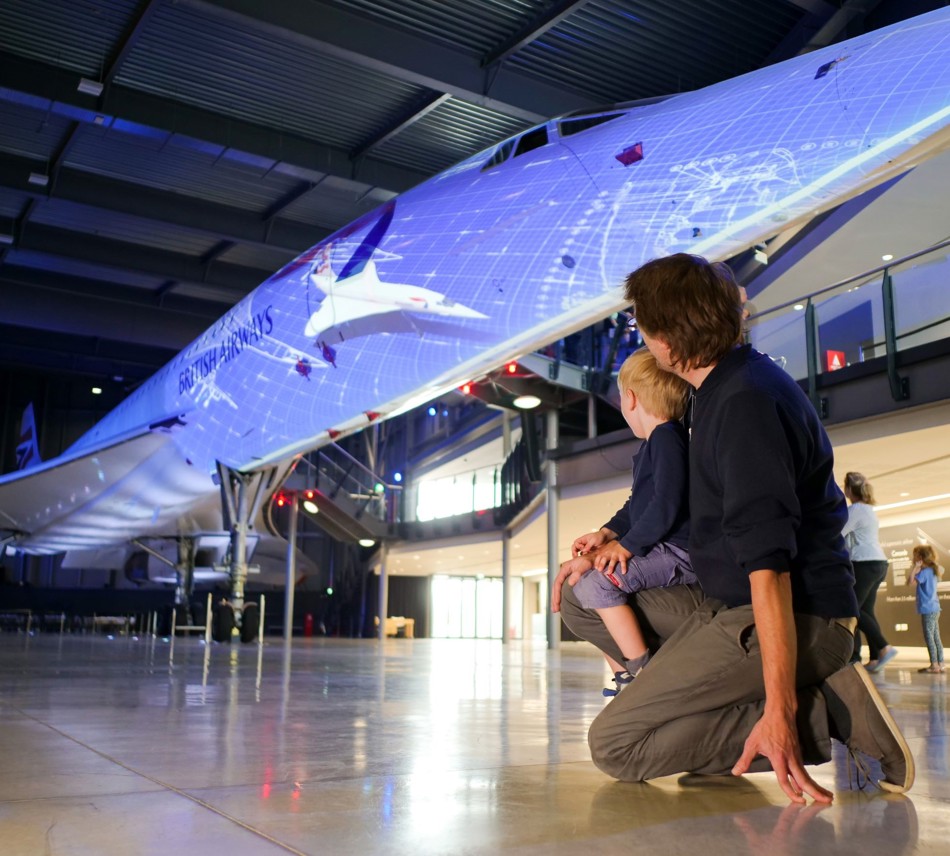 To include this charity in your Will, simply give your solicitor or Will writer the following details:
Charity name: Aerospace Bristol
Charity address: Aerospace Bristol, Hayes Way, Patchway, Bristol. BS34 5BZ
Charity Number: 1010632 (England & Wales)
Visit website
Aerospace Bristol is a family-friendly museum, which takes visitors on a fascinating journey through over 100 years of aviation history, with Concorde Alpha Foxtrot as the stunning centre-piece.
Our exhibition tells the remarkable story of a business founded in 1910 that grew to employ hundreds of thousands, shaping local communities and transforming Filton into the birthplace of Concorde and the heart of the world renowned British aerospace industry. The narrative is presented in the voices of local people who worked, and continue to work, in the industry.
With learning at its core, an extensive learning programme inspires young people in Science, Technology, Engineering and Maths, with exciting, hands-on workshops from rocket science to robotics.
Within a rich conservation programme, our ex-industry volunteers use their skills to restore and conserve rare airframes whilst passing on knowledge and stories.
By leaving a kind legacy gift to Aerospace Bristol you will help the museum, a registered charity, preserve and celebrate Concorde for a new generation to enjoy.
Your support now will become part of history, enabling us to protect our unique exhibition and our nationally-significant collection of aviation treasures, inspiring the next generation of engineers.
Find a Will-writing
service that suits you
We'll help you find the best Will-writing service that works for you and your family.
Get started