BEfriend
BEfriend tackle isolation and loneliness among those who have nobody else by linking them with trained volunteers who visit weekly
Discover More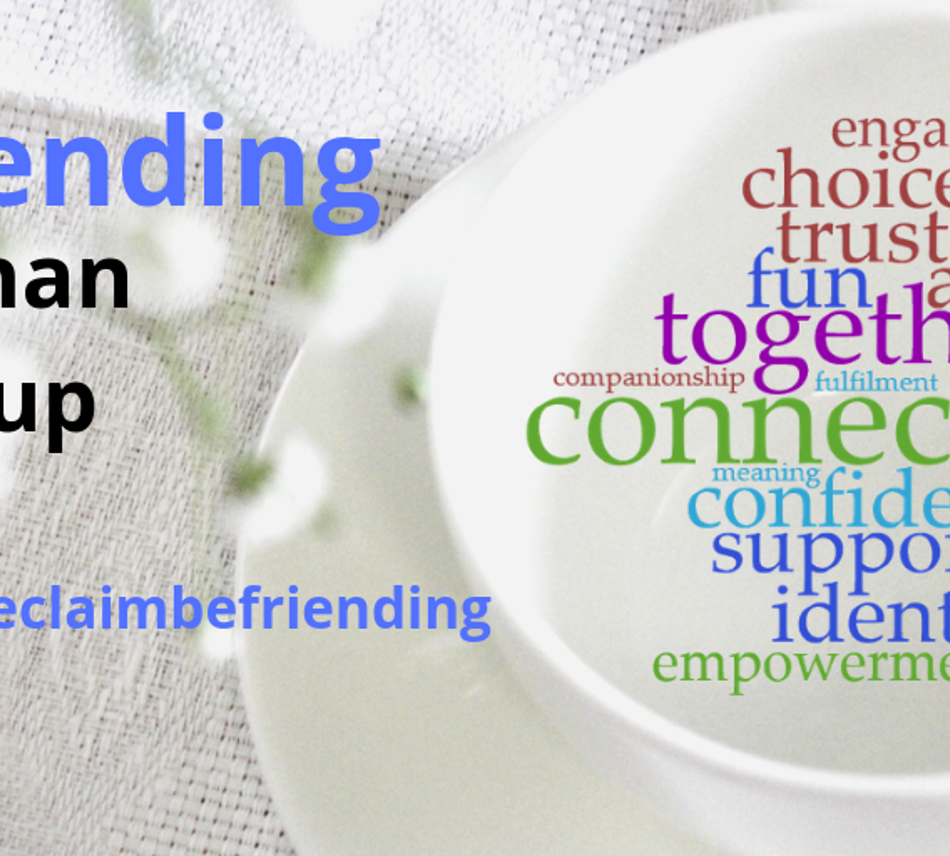 To include this charity in your Will, simply give your solicitor or Will writer the following details:
Charity name: BEfriend
Charity address: West Ealing Library, Melbourne Avenue, Ealing, London. W13 9BT
Charity Number: 1072538 (England & Wales)
Visit website
BEfriend have been operating in The London Borough of Ealing since 1994, linking volunteer befrienders with isolated and lonely adults who would otherwise see nobody.
We recruit and train volunteers who make weekly visits to people, visiting them in their home or taking them out.
As well as our general befriending service, we have specialist projects running alongside it:
Linked Minds: providing befriending for those with a diagnosis of a mental health problem. (Working together with Mind in Ealing and Hounslow)
Carers Short Breaks Service: Providing weekly short breaks for a carer by staying with the cared for person.
Dementia befriending: Supporting an adult with a diagnosis of dementia with activities to stimulate their minds.
Many people experience isolation as they get older. For those without family close by, the weeks can go by without them leaving the house or seeing anyone.
People may be isolated because of a physical or sensory impairment, or maybe because of a mental health problem. It may be that they are unable to leave the house as they are a carer for someone else. We are here to reduce isolation and loneliness among those who have no one else.
After you've taken care of the people closest to you, would you consider leaving a gift in your will to help us continue this vital support?
Your gift would help us to:
Recruit and train more volunteers
Ensure we reach those who are most isolated and in need of our support
Develop and widen our services so we can help more people
We are incredibly grateful for every gift that people include in their Wills. Whatever you're able to leave will help create opportunities to end loneliness and isolation.
Find a Will-writing
service that suits you
We'll help you find the best Will-writing service that works for you and your family.
Get started