Cornwall Air Ambulance Trust
Daily our air ambulance, highly-skilled critical-care paramedics, doctors and pilots attend to people needing urgent critical care.
Discover More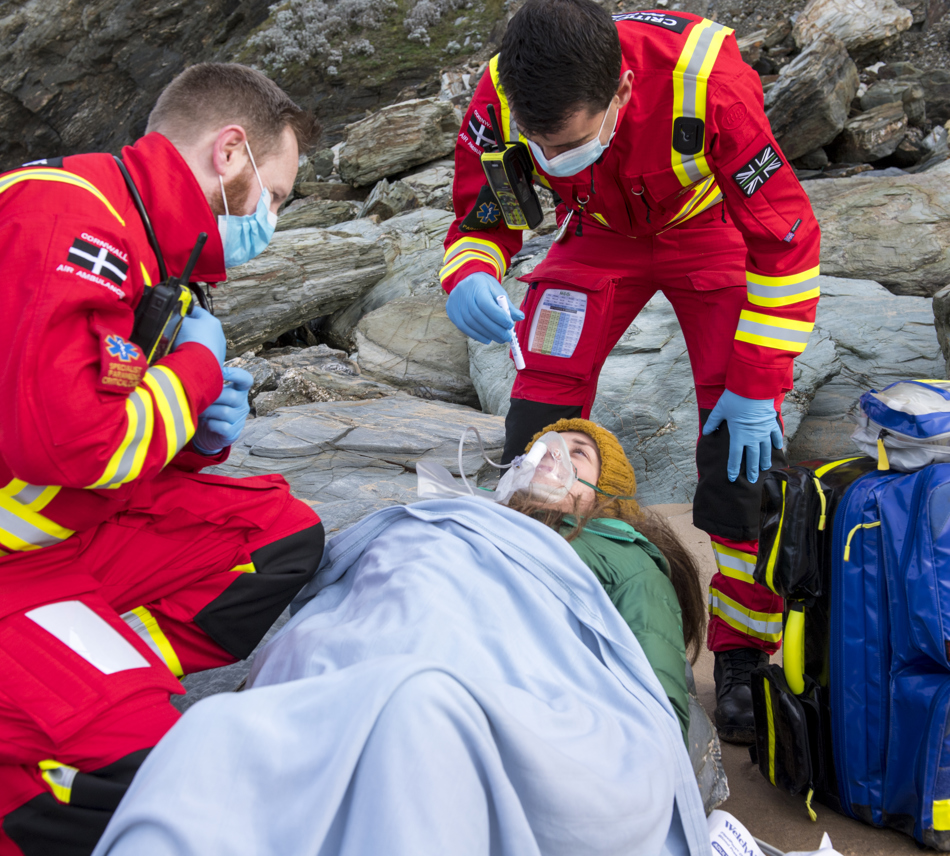 To include this charity in your Will, simply give your solicitor or Will writer the following details:
Charity name: Cornwall Air Ambulance Trust
Charity address: Cornwall Air Ambulance Trust HQ, Trevithick Downs, Newquay, Cornwall. TR8 4DY
Charity Number: 1133295
Visit website
Cornwall Air Ambulance provides critical care to the most seriously sick and injured people in Cornwall and the Isles of Scilly. The helicopter flies over 750 missions every year, relying on the generosity of people like you to keep flying.
When it comes to saving lives, every minute matters. The helicopter is on scene on average in 12 minutes in mainland Cornwall and around 30 to the Isles of Scilly. The paramedic aircrew provide pre-hospital critical care at the scene of the incident.
Around 60% of missions are to medical incidents the remainder to severe traumatic injuries, i.e., falls from height and road traffic collisions. One in four missions are for patients suffering cardiac arrest, while one in ten help children.
One in every three missions is funded by Gifts in Wills. Leaving a gift to Cornwall Air Ambulance could be part of your legacy and will help save lives in this generation and the next.
Taking to the skies in 1987, Cornwall Air Ambulance was the first air ambulance in the UK. Given the county's isolated beaches, rural settlements and challenging road networks, Cornwall Air Ambulance is considered a lifeline by residents and visitors alike, saving countless lives.
1 in 3 missions would not be possible without gifts in Wills, Legacies provide the transport, the equipment and training to enable our crew to respond to someone's worst day, your gift provides a beacon for hope.