"On 6th June 2018 my life blew up," says Allana. "After a year-long 'gym injury' I went to the doctors. One Friday I was sent for an MRI of my hip and the next Monday my phone rang asking me to go to the hospital the next day. After a CT scan and biopsy I was diagnosed with EHE Sarcoma.
"EHE is an extremely rare form of cancer, affecting less than one in a million. My prognosis is six months to 40 years. There is no cure. I'm currently on a drug which should stabilise my cancer so I can continue enjoying life.
"I can say from experience, one of the hardest things about cancer treatment is getting to the hospital itself! As my cancer is so rare, I have all my specialist appointments at the Royal Marsden Hospital – an eight-hour round trip from my home.
"That's why I'm so grateful to Hope for Tomorrow - I've been able to have my weekly treatment on board my local Hope for Tomorrow Mobile Cancer Care Unit.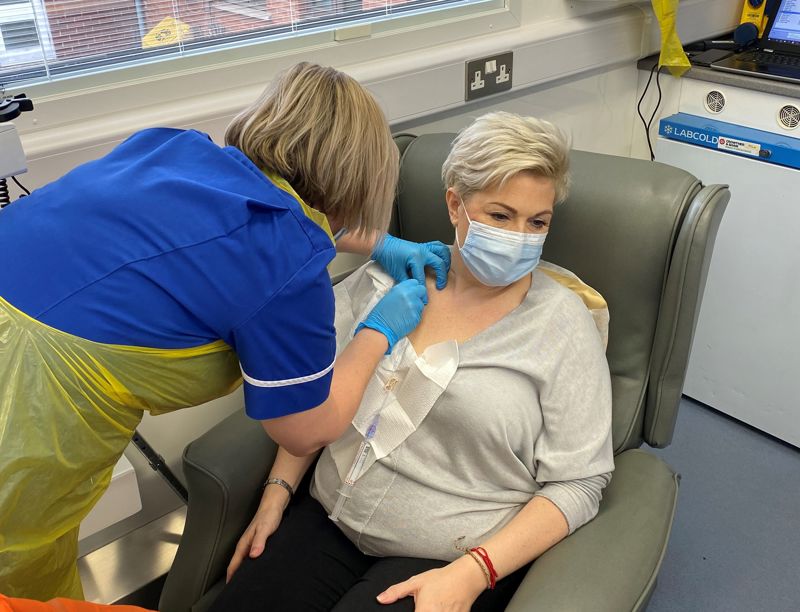 "Being able to have my treatment just three miles from my house compared to an eight-hour trip meant I was able to allow my body to cope with the side effects and pure exhaustion chemotherapy brings. 
"The nurses and Dave the driver (he makes a grand cup of tea!) have become an extension of my cancer team. I've had so many laughs with them and it makes you forget what you are there for. It makes me feel normal again, even when I'm having treatment.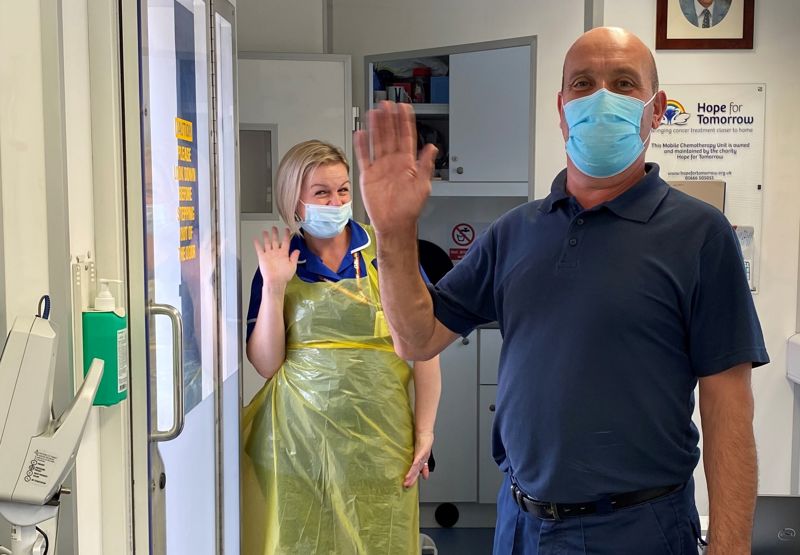 "This little mobile unit has been a saviour to me and so many people living with cancer. Without Hope for Tomorrow, I just don't know how I would've coped."
The importance of mobile cancer units
"During the pandemic when so many health facilities closed, the mobile unit remained available for treatment - for that alone I will be eternally grateful," continues Allana
"These units are so important to so many people who may not be able to easily get to a hospital for their treatment. Hope for Tomorrow ensures that people living with cancer can spend more time with loved ones, doing what we want to, and not have our lives dictated around our treatment.

"I know I will live the rest of my life with cancer but I'm going to make sure it's a good one. I can do this thanks to Hope for Tomorrow and their supporters who give me hope for the future."
A vital service thanks to charity supporters
"I was surprised to find out the mobile cancer care units were fully funded by the charity," says Alanna. "I suppose I just assumed all costs were covered by the NHS. But this isn't the case. Without donations, these Units wouldn't run which would be devastating for people like me.
"I found out that it costs £198 a day to keep these Units running. Hope for Tomorrow have 12 of these Units across the country, from West Yorkshire down to Somerset, helping approximately 240 patients like me each day."
Gifts in Wills
Gifts left in Wills make a huge difference to people living with cancer. By leaving a legacy to Hope for Tomorrow, patients like Allana can receive the treatment they need, in their communities, meaning they can have a life outside of their cancer.
Last year, over 10,000 cancer patients were helped by people who had left a gift in their Will to Hope for Tomorrow. A legacy, regardless of size, is an incredible way of helping future generations.
Find out more
For more information, please contact Hannah Davies on 07841 920 757, email Hannah at hannahdavies@hopefortomorrow.org.uk or visit our website: hopefortomorrow.org.uk/leaving-a-legacy