Teacher's pets - honouring a lifetime of friendship
Maureen first came to Battersea Dogs and Cats Home with her mother in 1929 when she was 14 years old and looking for a new family pet.
A rather sorry-looking stray dog called Jyp caught her eye – it was love at first sight.  The pair became firm friends and Maureen even managed to train Jyp to take messages to her mother asking for a glass of milk and a biscuit whilst she did her homework upstairs!
Rusty the copper-coloured 'character'
In the summer of 1954, long after Jyp had passed away, Maureen, now a schoolteacher, was ready to adopt her second Battersea pet. Upon returning to Battersea, Maureen remarked how much the place had changed since her first visit in 1929.
Gone were the dog yards beneath the old railway arches, and in their place were wonderful new kennels. She left Battersea that day with Rusty, a copper-coloured mongrel.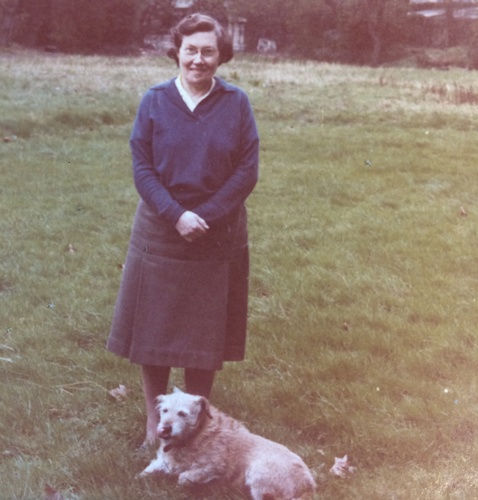 Rusty soon became a regular fixture at St. Dominic's School in North West London where Maureen taught from 1938 until her retirement in 1980.
Former pupils still remember Rusty as a 'character' and recall being sent to spend time with the dog when they'd been naughty and needed to calm down (not the worst punishment in our eyes). 
Tibby, a loving final companion 
Maureen was not just a dog-lover, and her final pet to be adopted from Battersea was a cat named Tibby who she rehomed in 2005. Initially shy and forlorn, Tibby soon came out of her shell to become an affectionate companion.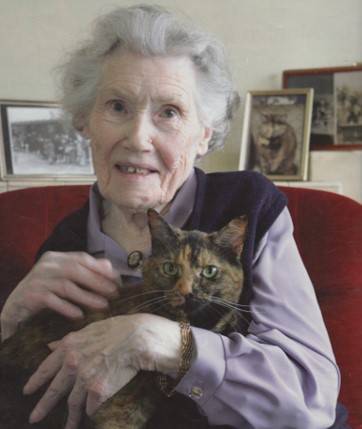 Tibby died just one week before Maureen, who passed away in 2018 at the remarkable age of 103.
Maureen showed her thanks and devotion to Battersea one final time by leaving the charity a gift in her Will. Her kindness ensures that Battersea can take in and find new homes for many more animals, just like Jyp, Rusty and Tibby.
Battersea and the importance of gifts in Wills
From the moment we welcomed our first stray dog in 1860 we have been placing our animals at the centre of everything we do.
More than three million animals later, we're still working hard to achieve our vision that every dog and cat should live in a home where they are treated with love, care and respect.
Battersea cares for over 7,000 dogs and cats each year, around a third of which are cared for thanks to gifts in Wills from kind animal lovers.
Find out more
You can find out more about leaving a gift in your Will to Battersea here.
Or contact the Special Gifts Team at Battersea by emailing specialgifts@battersea.org.uk or calling 020 7627 9300.