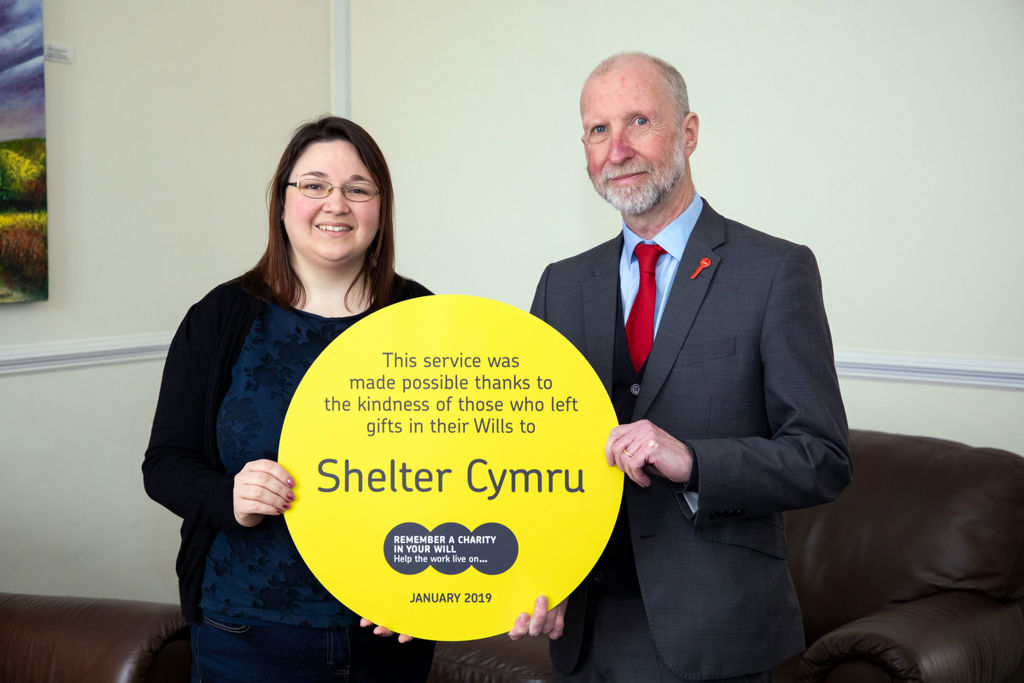 Charity testimonials
Here's what some of our members have to say about the benefits of being part of the campaign.
Anaish Yilma-Parmar, British Red Cross

Anaish Yilma-Parmar, Head of Legacies at British Red Cross shares his thoughts on the power of legacies:

What does legacy fundraising mean to your charity?

Legacies mean that the British Red Cross can mobilise when crisis hits. Together, we are the worlds emergency responders, and those that have supported us with a gift in their will give us their support when no longer here.

Why are legacies so important within the sector at the moment?

The need for charities is growing, and so are pockets of wealth. If we can marry up our messaging and inspire those who have the access to leave something to a charity that they believe in, then we can be there for many more people in the future.

Why do you feel other charities should consider joining Remember A Charity?

Being part of Remember a Charity means that we are connected to a myriad of wonderful charities, learning from each other, and building best practice in legacy fundraising.
Katie Tennyson, Senior Individual Giving & Legacy Manager at Hft talks about how the charity has rejoined Remember A Charity after winning more support for legacies and legacy marketing within the organisation and amongst supporters by finding new ways of communicating the benefits.

"Legacy income helps us provide people with a life, rather than just an existence."

How important are legacies to charities?

They're vital. Legacies are a major income source for a lot of charities and many would be stuck without them.  For learning disability charities, legacies are very important. We get fees from local authorities for the people they support but what they cover is very basic. Legacy income helps us provide people with a life, rather than just an existence.

What has been your organisation's experience of legacies?

We used to accept that legacies just came in and so didn't do any active legacy marketing. Over the past eight years however we've made a lot of changes to try and make it the norm to talk about legacy giving to our supporters, and to engage people with the idea early on. This has also included educating frontline staff to be legacy ambassadors, and working to help our trustees and board understand the need for legacies and legacy marketing.

It was initially quite challenging to get everyone within our organisation to understand the importance of legacies and of getting supporters on the legacy journey early on – essentially if you don't ask them someone else will ­– but once we got some of our trustees on board it became a lot easier to get others' buy-in and consequently to get the budget we need.

What are the main challenges with legacies?

People often feel that they can't leave enough so then don't leave anything, so one challenge is getting supporters to understand that a legacy doesn't have to be a massive gift or a whole property. We're trying to get the message across that any gift is gratefully received.

There's also the issue of sensitivity: people haven't liked to talk about legacies and charities haven't liked to ask, but it's becoming a less sensitive issue. Legacies are talked about much more these days: by families, as well as charities.

How do you address these challenges within your fundraising strategy?

A couple of years ago we came up with the idea of demonstrating to families just how we use legacy income to show the huge and tangible difference it makes. We put a percentage of it into a pot and encourage staff to apply to this for funds for something specific to help the person they support. This has also really engaged staff with legacies because they know that legacy income can provide them with money for special projects and items that they otherwise couldn't afford.

We also run dedicated campaigns to encourage people to leave us a gift in their Will. This year's campaign is called 'Will you say yes?' and all of our communications will revolve around it, including our activity around Remember A Charity Week.

Has anything about legacy fundraising surprised you?

One of the biggest surprises has been fellow fundraisers' opinions of legacy fundraising. Quite a few still think that it's a subject you can't broach with supporters but actually it's something they want to hear about.

What are the benefits of getting involved with Remember A Charity?

For smaller charities with limited budgets, joining Remember A Charity gives you the ability to reach a much wider audience than would otherwise be possible and helps you build brand awareness. It provides you with a bigger voice with every organisation in the consortium saying as one that leaving a gift in your Will is a good thing to do.

There are also a lot of tools provided by Remember A Charity to help with legacy fundraising activity that smaller charities might not otherwise be able to afford. And, through the consortium you have access to other charity members that you can talk to, share your experiences of legacies and legacy fundraising with, and learn from, which is very valuable.

Do you have any tips to pass on to fellow fundraisers?

– Get legacies in wherever you can. Mention them as often as possible – on the backs of envelopes, and in your email sign offs for example.

– Calling legacies gifts in Wills can be a friendlier term to start off with when first broaching the subject with supporters.
Craig Fordham, Macmillan Cancer Support

Craig Fordham, Director of Operational Delivery & Legacies at Macmillan Cancer Support explores the critical role legacies play within the sector, and celebrates their being given the investment and visibility they deserve:

What does legacy fundraising mean to your charity?

Legacies is Macmillan's biggest income stream and accounted for 40% of our fundraising income in 2022. As such it's vital for the delivery of our services for people living with cancer, which have never been needed more. It also provides an opportunity to build and deepen relationships with our most passionate and committed supporters who underpin everything that Macmillan does.

Why is it so important within the sector at the moment?

Fundraising has always evolved, but recent years have given us a global pandemic, the first major European war for 80 years and a cost of living crisis, all of which have made our operating conditions more volatile and unpredictable than ever. 

During this period legacy income has provided an anchor for many charities and, in some cases, has literally been the difference between being able to provide services or having to close. It is also the only area of fundraising that is predicted to grow significantly in future years, so it's great that legacies are finally being recognised for the critical role they play in our sector and are being given the visibility and investment it deserves.

Why do you feel other charities should consider joining Remember A Charity?

We have a unique, but time-bound, opportunity to significantly grow the legacy market over the next few years. Unlike other areas of fundraising where it can feel as though we're competing for a limited pool of income, within legacies there are opportunities for all charities to generate significantly more income. We will only do this effectively, however, by collaborating and working together. 

Remember A Charity is the best place to do this as it provides an established, respected and collaborative forum to share our collective skills and experience. The next generation of service users and charity leaders will thank you for getting involved and along the way you'll have the chance to learn, network and grow.