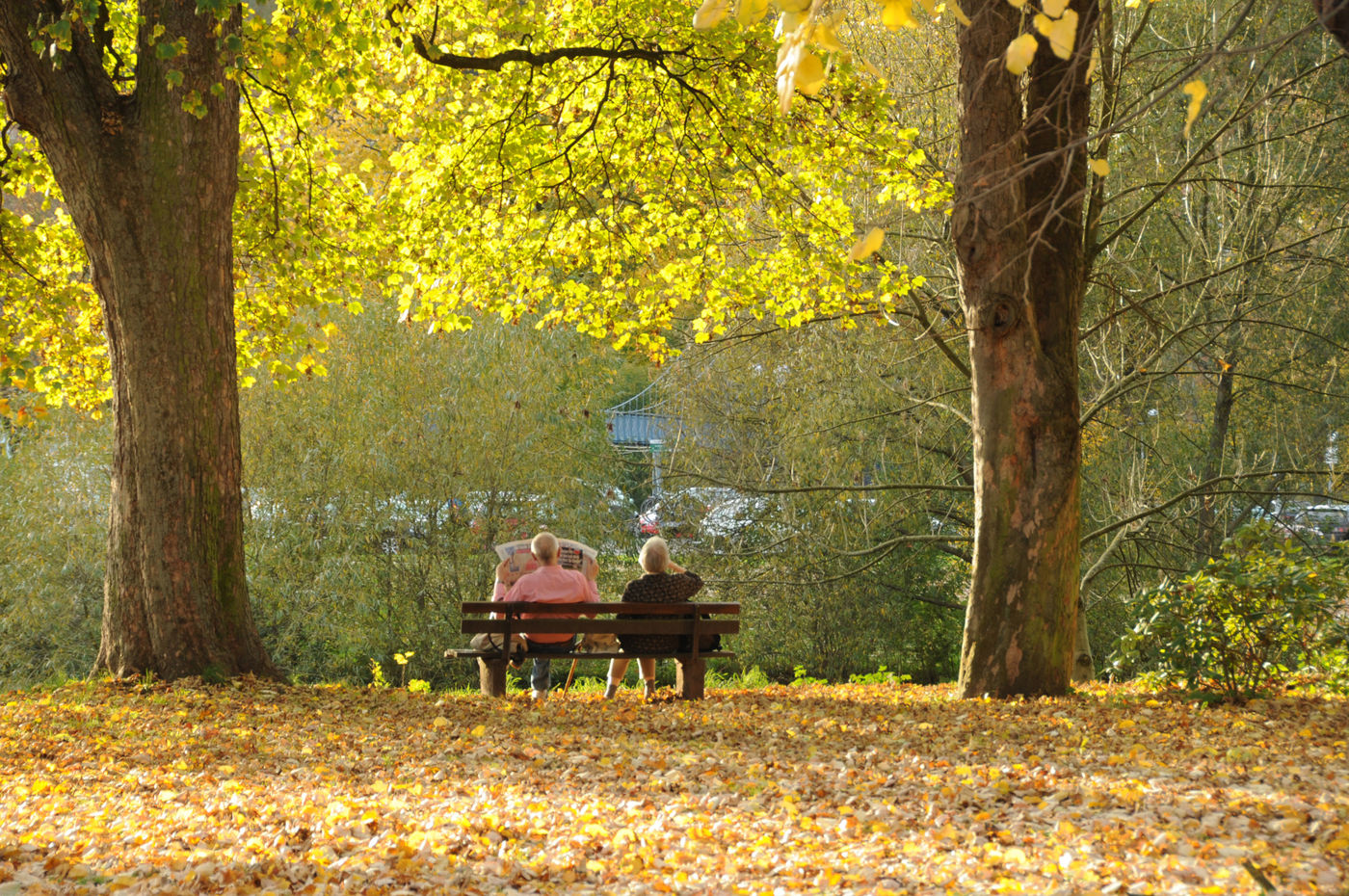 Willanthropy
(Will-an-thro-py / Will-an-fro-pea)
The act of leaving a gift to charity in your Will 
Scroll to explore
We're coining a new term, Willanthropy, to celebrate the generous acts of everyday people that are on the rise.
'Willanthropy' seeks to overcome a big misconception: that you need to be wealthy to leave a gift to charity in your Will. 
The number of adults aged 40+ who have left a gift to charity in their Will has risen by 43% in the past decade – a steady increase in the proportion of people choosing to give from their Will over time.
After taking care of family and friends, even leaving a small gift in a Will could help to make a huge impact on charities big and small.  
#Willanthropy
To mark the launch of Willanthropy, we're calling on dictionaries to recognise this as an official term and encouraging the public to celebrate and share their own stories of Willanthropy, using #Willanthropy on social media – so shout about it!
Willanthropy comes in all shapes and sizes – from small but no less meaningful donations to sizeable gifts, anyone can be a Willanthropist! 

Gifts in Wills - is it for you?
After taking care of your family and friends, will you consider leaving a gift to charity in your Will?
Is leaving a gift for me?
Celebrating the nation's wonderful Willanthropists
Join the nation's growing community of Willanthropists who are supporting causes they care about in their Will. These wonderful givers have all pledged something special for good causes in their Will –leaving anything from £1K to £2M!

Terence, Pancreatic Cancer UK supporter
Terence shared his life with his partner and soulmate David for over 62 years. His life was shattered when both David and sister Gillian – the two people he loved the most – passed away shortly after being diagnosed with pancreatic cancer. 
The gift in his estate gives him joy knowing the significant impact it will have on the charity and preventing other families and couples from being torn apart by this terrible disease.    
Learn more about Pancreatic Cancer UK

Alan, Friends of the Animals supporter
When Alan retired, he became a voluntary driver for Friends of the Animals and, after many emergency Pets to Vets runs and re-homing tasks, progressed to rescuing. 
Everything from getting a dog off a railway line, to saving birds from lofts and bricked-up chimneys, has shown Alan the great things Friends of the Animals do to help animals - and owners. Alan says that leaving a gift to Charity in his Will to help with the cost of keeping this wonderful work going, was a natural thing for him to do and ensures he will be able to continue to help, even when he is not around. 
Learn more about Friends of the Animals

Joan, Elizabeth Foundation supporter
Joan, aged 91, is leaving a heartfelt gift in her Will to The Elizabeth Foundation. Her three nieces were born profoundly deaf, and Joan vividly remembers the immense anguish her family experienced when they couldn't communicate with them. 
She says "my sister-in-law's dream was to hear her daughters say, 'I love you Mum'". Now The Elizabeth Foundation can make that cherished dream a reality for families with young deaf children. 
Learn more about the Elizabeth Foundation

Laurie, Courtyard Centre for Arts supporter
Local reporter, Laurie Teague, left £76,000 in his Will to the Courtyard Centre for Arts. After Laurie passed away in 2019, the Centre was able to launch Transform the Yard. 
This means the Centre is now more prominent, better and busier than ever before. Laurie was a sport journalist with the Hereford Times but also loved the theatre. 
Learn more about The Courtyard Centre for the Arts
Cath, Christian Aid supporter 
Cath first got involved with Christian Aid when she was 14. After working on a project with the charity in a Ugandan village, she became a Christian Aid Volunteer Teacher. She continues to go into schools to educate young children about the work being done by the charity. 
Cath sees leaving a gift to Christian Aid in her Will as part of putting faith into action and hopes that her gift will help enable Christian Aid to continue to support people affected by natural disasters, and war. 
Learn more about Christian Aid

Michael, Great Ormond Street Hospital Charity supporter
Michael's daughter Hazel was rushed to Great Ormond Street Hospital (GOSH) at age 10 after collapsing at school and was diagnosed with medulloblastoma – a cancerous brain tumour. She was operated on immediately by a specialist team and went on to make a remarkable recovery. Following treatment, Hazel was able to return to school to finish her education and began a career in beauty therapy. 
Sadly, Hazel later developed another tumour and passed aged 20. Michael has very kindly included a gift to Great Ormond Street Hospital Children's Charity as a thank-you for the extraordinary treatment that Hazel received at GOSH and the extra years of life it gave her. He hopes that his legacy will have an impact on the care that GOSH can provide for children with cancer and hopefully, in the future, a cure. 
Learn more about GOSH

Karen, Dementia UK supporter
Karen's father Trevor was a very proud dad, always putting his family first. When Trevor was diagnosed with dementia, his family were fortunate to be put in touch with Sue, a local dementia specialist Admiral Nurse. She was very calming and was able to put Trevor's family at ease, keeping them updated on Trevor's condition when he was in hospital.
Karen advises anyone with dementia to get in touch with Dementia UK's Admiral Nurses. Karen, along with her sister and mum, have all decided to leave a gift in their Wills to Dementia UK along with a few other charities close to their hearts. By leaving a gift in her Will, she hopes more families can receive support from Admiral Nurses. 
Learn more about Dementia UK

Janet, ECHO Hertfordshire supporter
Janet was a model and actor in her working life, and, after she retired, she became first interested and then passionate about a small professional theatre called About Face for adults with learning disabilities. 
About Face is part of a charity called ECHO Herefordshire, providing 30 stimulating and varied day opportunities for adults with disabilities across the county. Janet loved everything the charity did, so when she became ill, she was determined to pass on a gift to enable them to keep their vital services going now and in the future. 
Learn more about ECHO Herefordshire

Bob and Joyce, British Red Cross supporters
Bertram Robert (Bob) and Joyce Iva Dumper devoted their lives to helping others. They were both incredibly inspiring teachers, who set their students on paths that they, until then, had not dared think possible. 
Joyce in particular worked with disadvantaged children, many of whom went on to reputable professions. The couple left their entire £2m estate to various charities, including a very generous gift to the British Red Cross. 
Learn more about British Red Cross

Helen, CEO of the Soil Association
As an organic farmer, Helen has always lived her life in harmony with nature's seasons. She became an organic farmer though her understanding of the vital importance of changing the way we eat, farm and care for our natural world. 
Helen sees her Will as a way to protect the earth through better stewardship of our land and animals. By leaving a gift to the Soil Association, she knows that the work she has been involved with all her life will continue, through the charity which has deep roots and a long track record in organic and regenerative food, farming and forestry.


Learn more about the Soil Association
How you can get involved
We're encouraging the public to celebrate and share their own stories of Willanthropy, using #Willanthropy on social media and tag us @RememberCharity on Twitter and @RememberACharity on LinkedIn and Facebook.
Need support with leaving a gift to charity in your Will?
Janet Ellis, former Blue Peter presenters, explains in this one-minute video how quick and easy it is to leave a gift in your Will to charity: 
Find out more about how to leave a gift to charity in your Will. 
Remember A Charity Week 2023
This year's Remember A Charity Week runs from 11 to 17 September 2023. 
Remember A Charity Week is an opportunity for everyone to take a moment to consider leaving a gift to charity in their Will, after looking after family and friends. 
Find out more about Remember A Charity Week 2023.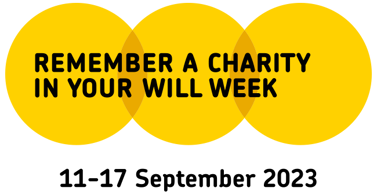 Gifts in Wills - is it for you?
After taking care of your family and friends, will you consider leaving a gift to charity in your Will?
Is leaving a gift for me?