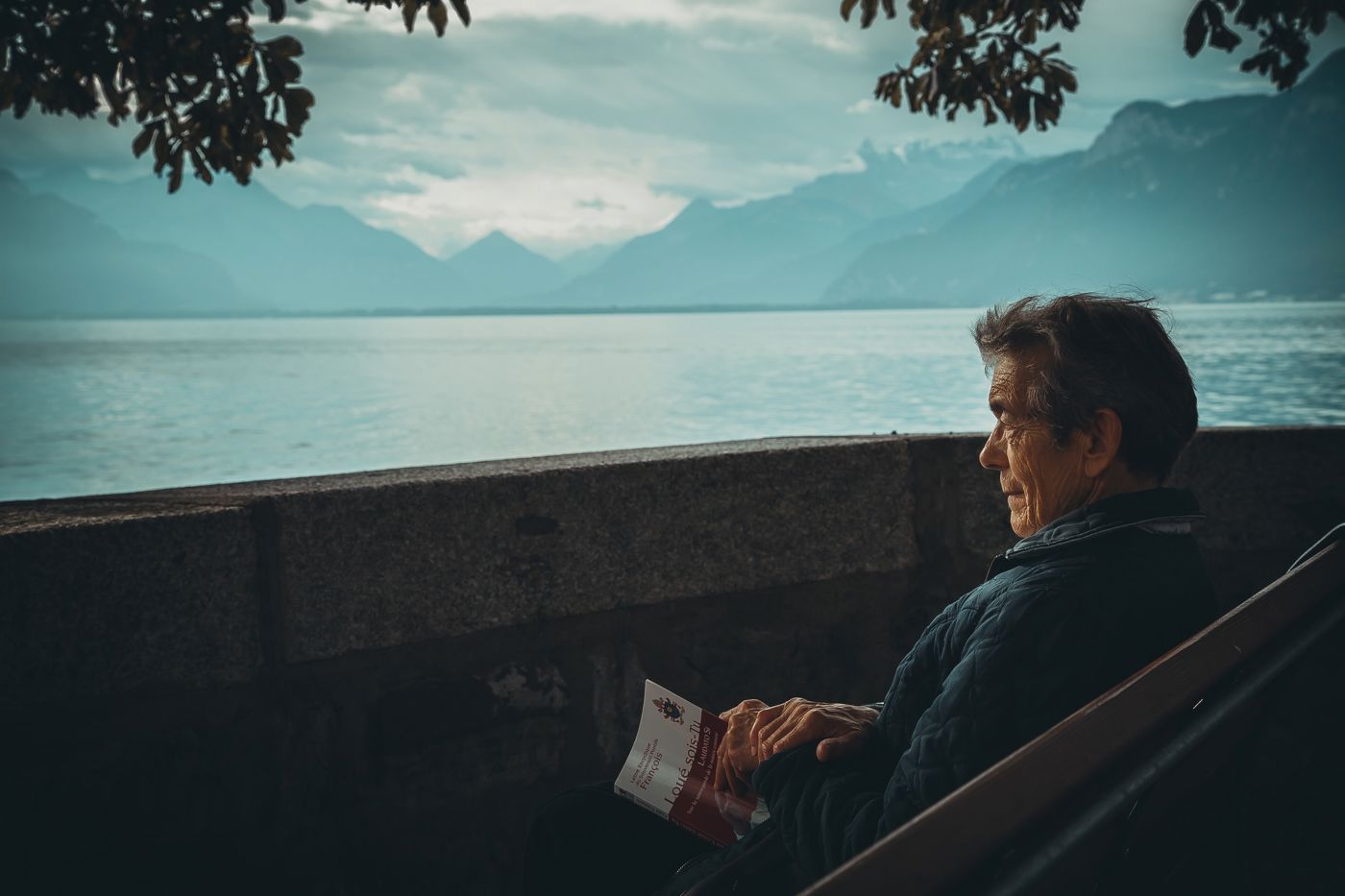 Making a Will - your complete guide
Making a Will is the best way to protect the people you care about. And it's a lot easier than you might think.
How to write a Will: step-by-step
With the right advice, making a Will can be simple. Follow our step-by-step guide to find out how to write a Will.
Step 1 - Value your estate

Before you speak to a solicitor or professional Will writer, they'll expect you to have a rough idea of what you own and what it's worth.
All you need is a basic valuation at this stage. Don't worry about working out the exact value of everything – as long as you have a rough idea of the value of your estate, that's enough for them to get on with.
You should think about how much the following things are worth:
Property
Car
Savings
Personal possessions, including sentimental objects
Your pension
Any investments you've made
Your business, if you own or part-own one
You also need to have an idea of any existing debts you have. These debts might include mortgages, loans and overdrafts. Again, this doesn't have to be a precise value, but your solicitor or Will writer Will need to know a rough idea of the amounts.
Step 2 - Decide how to distribute your estate
The next step is to decide what you want to happen to your estate, including who should benefit from your Will and details of any gifts you want to make. 
Gifts can be anything you own and can take the form of specific items, cash amounts, or a percentage of your estate.
By making your Will you can make provisions for the age at which young beneficiaries receive their gift or share of your estate, as well as providing for beneficiaries with health or care needs.
You may choose to use your Will to pass on business interests: for instance you could leave shares in the family company to a son or daughter who has come into the business. This is a very tax-efficient way to pass on your assets.
You can also name family and friends who you wish to pass on personal items to.
Step 3 - Consider remembering a charity
Has a charity helped you or somebody you love? Which causes are important to you?
After you've looked after your family and friends, you may wish to leave a gift to a charity close to your heart. The donation can be as small or large as you like.
Make a note of their charity name, address and registered charity number to give to your professional advisor.
We can provide you with these details for our member charities, or you can find details for all registered charities in the UK and Wales on the Charity Commission website. Details for charities in Scotland can be found on the Office of the Scottish Charity Regulator website.
Step 4 - Name executors and guardians in your Will
Another important decision is choosing an executor – the person who deals with your estate in the event of your death.
It's important that you choose someone you trust. Ideally, executors should be business-minded family or friends, or a professional advisor.
If you don't name an executor in your Will, or you die without a valid Will, an executor will be appointed by a probate court. It's normally a close family member, but they have to accept the role.
It's a big responsibility being an executor – that's why people are allowed to refuse the role. The executor has to collect and make an inventory of all the estate's assets. They can be used to pay off outstanding debts, so the executor must contact any creditors. Afterwards, the remaining assets can be distributed according to the terms set out in the Will.
You can find out more about their duties and responsibilities in our guide about executors.
You may also need to choose guardians for your children. A guardian is someone who is legally responsible for looking after your kids if you die before they turn 18.
If you die without a Will or without appointing a guardian, and there's no other parent with parental responsibility, it's up to the courts to decide what's best for your kids. Most people choose other family members as guardians.
Step 5 - Don't forget your digital assets
We all have increasing amounts of digital assets stored online.
These range from email and Facebook accounts, passwords for online accounts, to digital music and photos. Many people don't consider passing on this information in the event of their death.
But you can pass on your digital assets to family or friends when writing a Will. Take a look at the example digital assets listed below to help you consider what digital assets you own and who you would like to pass them on to.
Digital assets with financial value
Bank account
Savings (e.g. ISAs)
Share dealing account
Digital music collection (e.g. iTunes)
Paid-for apps (e.g. smartphone apps)
Online subscriptions (e.g. Netflix, online publications)
Online software and files
Domain registrations
Computer games
Digital assets with emotional value
Social networking site account (e.g. Facebook, LinkedIn, YouTube, Twitter)
Online photo albums
Digital music collection (e.g. Spotify, iTunes)
Content created by you (e.g. diary, blog, video, music)
Second Life account
Digital assets containing useful information
Contacts (address book)
Information such as traditional family recipes
Important household information
Personal emails
Personal letters saved on computer
Step 6 - Make sure your Will is valid
Make sure your Will is signed and witnessed correctly so it's legally valid.
According to GOV.UK, for your Will to be legally valid, you must:
Be 18 or over
Make it voluntarily
Be of sound mind
Make it in writing
Sign it in the presence of two witnesses who are both over 18
Have it signed by your two witnesses, in your presence
Signing and witnessing your Will
When a signature is being witnessed, it must:
Be in clear view of the person and the act of signing
The Will maker (or person authorised to sign on their behalf) and witnesses must sign the same document
Any changes you make to a Will must also follow the same signing and witnessing process. You also can't leave any of your witnesses (or their married partners) anything in your Will.
New rules for witnessing Wills
In England and Wales, the rules have been updated to make witnessing Wills easier during the Covid 19 pandemic.
Since July 2020 government guidelines state that, as long as the Will maker and the witness each have a 'clear line of sight', a Will can be legally witnessed:
Through a window or open door of a house or a vehicle
From a corridor or adjacent room into a room with the door open
Outdoors from a short distance, for example in a garden
Over a video call
Please note, these new rules do not apply in Scotland. 
Step 7 - Store your Will safely
Once written, you need to store your Will. This makes it easier for your executor to find the Will and carry out your wishes.
Most solicitors and professional Will writers will offer to store your Will for you. Some banks also offer a Will storage service for a fee.
You can store your Will with HM Courts & Tribunals Service for £20. 
Alternatively, you can store it somewhere safe and register its location with the National Will register. 

Why should I make a Will?
A Will is one of the most important things you'll ever sign, for both you and your family. 
If you haven't got around to making a Will, or you're putting off updating an existing Will, you're not alone. Staggeringly, more than half of British adults don't have a Will.
But having a valid Will is the only way you can make sure everything you've worked hard for - your home, possessions and money – gets passed on to the people you care about.
Without a Will, it's left to the government to decide who gets what. And chances are that means at least some of it ending up in the hands of those you would never have chosen.
Writing a Will is a lot easier, and more affordable, than you might think. In this guide we look at everything you need to know about making a Will.
If you don't make a Will, 'intestacy rules' will apply. These rules dictate how your estate must be shared out if you pass away without a valid Will.
Under intestacy rules, there's a strict order of who will inherit:
Spouse or civil partner
Children/grandchildren
Parents
Brothers and sisters
Grandparents
Uncles and aunts
The rules cover many eventualities, but favour direct family and close relatives.
The following relations cannot inherit under intestacy rules:
Unmarried partners
Partners not in a civil partnership
Relations by marriage
Close friends
Carers
Charities
These rules may not reflect your wishes, meaning people and causes close to your heart may miss out. It can also be a major headache for your loved ones to sort out your affairs with no Will.
To make sure your estate is passed on in the way you want, you must write a Will.
Making a Will reduces the burden on the loved ones you leave behind. It can also help protect your assets and reduce the impact that inheritance tax and residential care fees can have on your estate.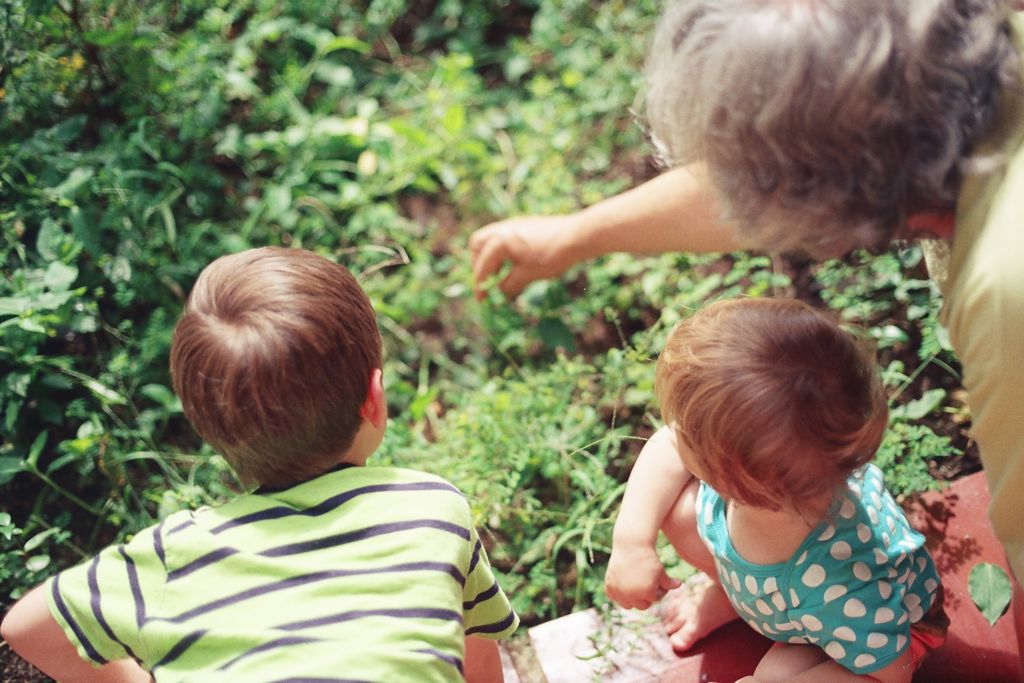 10 reasons to make a Will
Find out why you should have an up-to-date Will.
Find out more
How much does it cost to write a Will?
The cost of making your Will varies depending on how you decide to do it.
Some online Will writing services allow you to write a simple Will for free.
A simple Will from a Will writer or bank could start from around £80.
Solicitors will charge £100 and upwards, depending on the complexity of the Will.
If you need to reflect more complicated circumstances in your Will or would like to include a trust, you should expect to pay around £500 or more.
How much does it cost to make a Will with a solicitor or professional Will writer? 
The cost depends on what type of Will you're looking to write. Typically, there are single Wills, mirror Wills and living Wills, all of which serve slightly different purposes. The average costs of making a Will with s solicitor are as follows:
Single Wills – written for just one person, but can be used whether you have a partner or not, as it merely references your assets rather than including your partner's assets too. Single Wills typically cost roughly £150.
Mirror Wills – also called joint Wills, this type of Will is used by couples who have similar wishes in both of their Wills. Couples do not have to be married to enter into a mirror Will. Often two mirror Wills may be exactly the same with the exception of the person named in the Will. Mirror Wills usually cost around £250, making it cheaper than having two single Wills.
Living Wills – allow you to communicate your wishes regarding medical treatment should you be unable to express your intent (e.g. do-not-resuscitate orders). Living Wills are separate from the type of Will written to express your wishes for your estate after you pass away, and they tend to cost less than £100.
How does the complexity of your financial situation affect the cost of a Will? 
The more assets you have, the higher the cost of the Will. For example, a single Will with few assets could cost under £200. However, a more complex Will, perhaps one that shields your assets until certain conditions are met, may cost around £400.
Furthermore, if you think the value of your assets will come to more than £325,000, you may need to seek additional advice from a professional advisor, again meaning that the cost of making your Will is likely to increase. Anyone with significant assets or trusts including multiple assets (e.g. overseas properties) should expect to pay a minimum of £500 for their Will.
Find a Will-writing
service that suits you
We can help you find the best Will-writing service that works for you and your family.
Make your Will with legal advice
Who can write my Will?
A Will is a legally binding document. It tells everyone you leave behind what should happen to your estate, so it needs to be done properly.
There are a number of different options you can consider when making a Will, including making a Will yourself. However, you should only consider doing this if your wishes are very straightforward.
If a Will has errors or is invalid after your death, it can cause problems and misunderstandings.
Common mistakes in making a Will could include:
Not including all your money and property
Not taking into account the possibility that one or more of your beneficiaries could die before you
Not understanding the effect a marriage, a civil partnership or divorce has on your Will
Your options for making a Will include:

Solicitors or professional Will writers
Speaking to a local solicitor or dedicated Will writer is always advisable if you're considering making or updating a Will.
By having your Will professionally written, you ensure everything is covered and arranged as you would like. You'll have the confidence your Will is drafted correctly – and free from errors.
You can find a solicitor or Will writer in your area via our network of professional advisors. Our specialists offer free advice over the phone and can advise you on writing a Will in a matter of minutes.
It's particularly important to use a solicitor if your circumstances are slightly complicated. For example, if you have a partner who is not your husband, wife or civil partner who you'd like to leave some of your estate to, or if there is a business involved.
Will-writing services
You can also use a Will-writing service – many of which allow you to easily start making a Will online.
With some services, you can even arrange a home visit to use digital tools to draft your Will. This can be more convenient for some (for example, the elderly).

Will-writing services tend to suit people with straightforward circumstances and wishes (such as leaving assets to your immediate family). They can be a low-cost alternative to a solicitor.

Many banks offer Will-writing services – sometimes for less than £100. But watch out for any clauses that specify the bank as the executor or joint executor, and charge a fee for the role.

What's more, if you decide to use a Will-writing service, try and find one that belongs to The Institute of Professional Willwriters. This means they operate with a code of practice approved by the Trading Standards Institute Consumer Codes Approval Scheme (CCAS). That's because Will writing is an unregulated practice, without the same safeguards that solicitors and law firms, which are subject to strict regulations, offer.

If you want to start your Will online, or amend an existing Will, you can take advantage of our partnership with Co-op Legal Services, which gives you 20% off their Will-writing services.
DIY Wills
You can write your own Will without professional advice, but we always advise seeking professional legal advice.
You can find templates online or buy them in some stores. For people with very straightforward circumstances, it can be an affordable way of making a Will.

But if you use a template, that company isn't responsible for your Will being correct. While it's possible to make your own Will, you need to be careful that you don't miss out something vital, as leaving out certain details could make your Will invalid. We strongly recommended you have it checked by a professional.
When you should use a professional to write your Will
You should always use a professional Will writer or a solicitor to write your Will if:
You own foreign property
Taxation on foreign property will be different to that on UK soil. And in the cases where your foreign property is merged with your UK assets, you'll potentially face double taxation when you pass. If this is the case, you'll need a solicitor to make sure your assets are protected.
You want to reduce inheritance tax
There are a few tricks of the trade when it comes to reducing the amount of inheritance tax you have to pay. For example, did you know that leaving 10% of your estate to charity can reduce your tax from 40% to 36%?
Solicitors will know exactly what you can do to lower the amount you're expected to pay. Relying on them in these circumstances will mean those you leave behind are that little bit better off.
You're leaving your business to someone
Passing over the entirety of your business is a complex process. There are a lot of loopholes to jump through, as well as the potential to pay a huge amount in inheritance tax.
In some cases, your executors may even need to sell parts of your assets to pay for this tax. This is again an area where you would benefit from the experience of a professional.
You have any complex needs in your Will
If there's anything in your Will you know isn't going to be easy to process (or even understand) then it's worth getting a professional to look over it.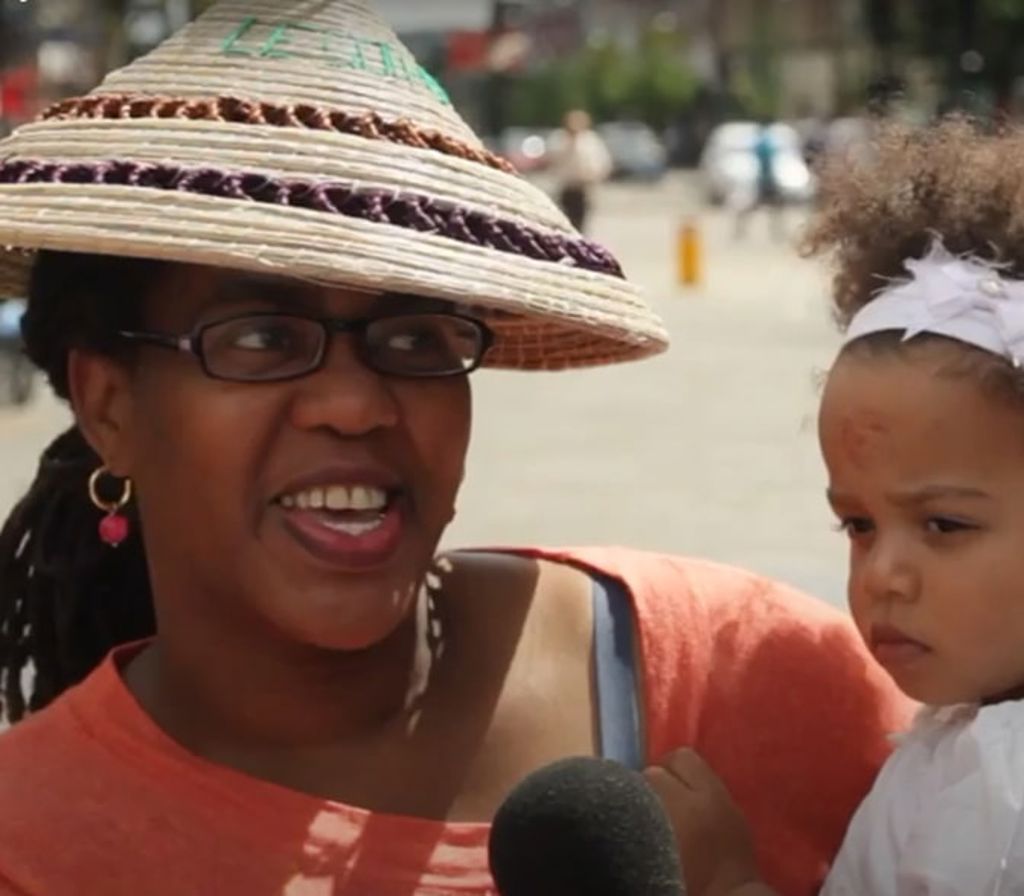 How much do you know about making a Will? 
We asked people on the street what they know about making a Will. 
When should I make a Will?
It's often major milestones in our lives which remind us of the importance of a Will – having a baby or buying a house, for example.
Although you can write a Will from the age of 18, there's no recommended age when you should make yours.
But there are key reasons. These include:
Dependent children. Not only will you want your Will to provide for your children financially after you're gone, but if they are under 18, you'll want to name a legal guardian(s).


Couples not married or in a civil partnership. If you're unmarried, but would like your partner to inherit, you need a Will to say so. Otherwise they have no legal right to your estate.


Major relationship changes. Have you got married, divorced or had more children? Then you need to ensure the right people stand to benefit from your Will. In England and Wales, existing Wills are revoked when you get married. This means they're cancelled – and unless you make a new Will following your marriage, rules of intestacy would apply if you died. This could be an issue for people who marry later in life and want their children to inherit, rather than their new spouse.


Owning property with someone else or owning property abroad. Depending on how you own your property, the person you own it with may inherit your share or it may pass on under intestacy rules if you don't have a Will. In the UK, this will happen if you own on a 'tenants in common' basis. Inheritance laws may vary in other countries.


Estate planning. Estates worth more than £325,000 could be charged inheritance tax, with anything above this threshold subject to a 40% tax rate. But if you leave your estate to your spouse or a charity, inheritance tax isn't charged. A Will can help you with estate planning to reduce the inheritance tax bill.


Specific funeral requests. Got some unusual requests for your funeral? Make sure you have a valid Will with these instructions.
If any of these apply to you, consider making a Will or updating yours soon.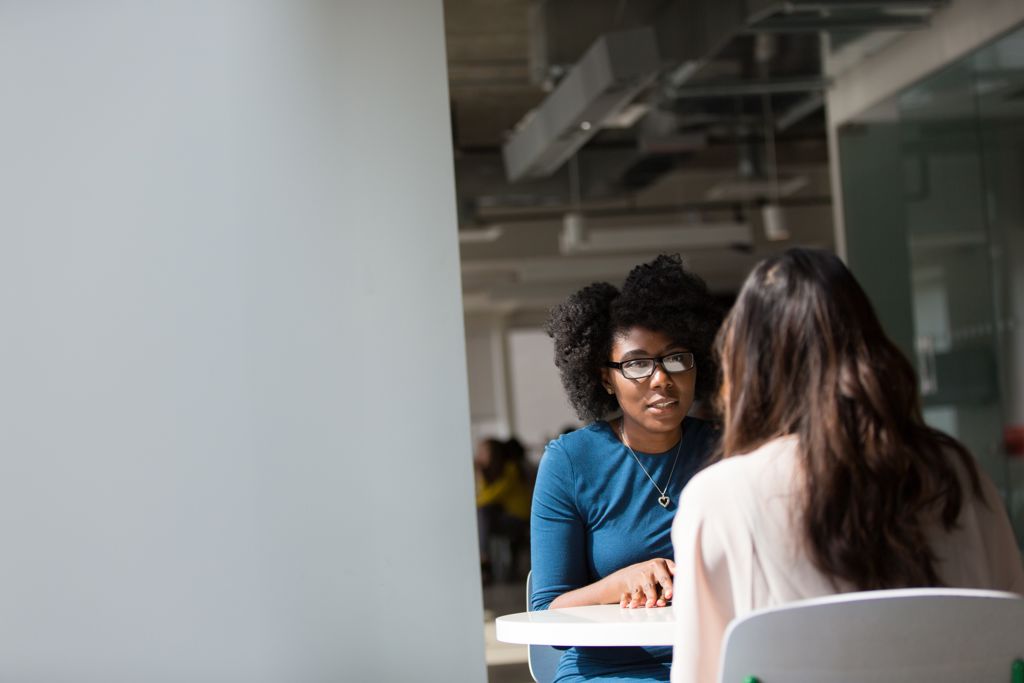 Find a solicitor or Will writer
Search from over 1,300 trusted solicitors and professional Will writers to find support near you.
Search now
Changing a Will
If you need to update your Will, you've got two options:
1. Make an official alteration – called a codicil
2. Make a new Will
What is a codicil? 
A codicil is a legal document that allows you to make minor amends to a Will. Codicils are useful for making small changes, like adding a gift to charity in your Will, and save you the trouble of having to write a new Will.
As a guide, you could use a codicil to make one of the following changes:
Changing the value or recipient of a gift (including charities)
Appointing a new executor, trustee or guardian
Altering funeral plans
When is a new Will better than a codicil? 
If you're planning to make more than one change at once, we strongly recommend that you write a new Will rather than use a codicil so that your amends are properly understood.
Codicils are suitable for straightforward changes, but if the changes you want to make are extensive, then it's best to make a new Will. The new Will should start with a clause stating that it revokes all previous Wills and any codicils.
Does a codicil need to be signed and witnessed? 
A codicil is a formal addition that must be signed and witnessed in the same way as the original Will. The witnesses don't have to be the same ones used for your original Will though.
Do I need a solicitor to write a codicil?
While it's possible to write a codicil yourself, we strongly advise against this. A codicil can be open to misinterpretation if it is not worded clearly and could invalidate the original Will if it isn't properly cross-referenced. Instead, it is always best to get a codicil written by a solicitor or a professional Will writer, who will make sure everything is legally valid.  
How much does it cost to change a Will?
Changing a Will using a codicil through a solicitor will usually cost between £30 and £70, but it's worth paying this fee rather than completing the codicil yourself as there is an inherent risk that it might be lost or ignored if not filed correctly.
Once a codicil has been written, it's best practice to let your executor know that this change has been made and where you will store the document.
For more information, read our guide on updating your Will.
A-Z of Wills 
Confused by all the legal jargon? Here we explain what the most common legal terms mean. 
A-Z of Wills
Will-writing FAQs
Is a Will legally binding?
Yes, a Will is a legally-binding document used to determine what'll happen to your estate after your death. However, someone can challenge a Will if they believe it's invalid.
Reasons for a Will being invalid include if it wasn't correctly signed in the presence of two witnesses or if it was made by a person who isn't of sound mind.
How much inheritance tax will I have to pay?
Inheritance tax is a tax charged on the estate of someone who has died, including their property, any possessions and money. The standard inheritance tax rate is charged at 40%, but it's only charged on the part of the estate that's above the inheritance tax threshold. That threshold is £325,000.
If you leave your whole estate to your husband, wife or civil partner, then no inheritance tax needs to be paid. Providing the first spouse didn't use their inheritance tax allowance, the surviving partner can then use both tax-free allowances, raising the threshold to £650,000.
If you leave your home to your children or grandchildren, you can increase the individual threshold to £500,000 too.
Visit our guide on inheritance tax for more information. 
Who should I choose as the executor of my Will?
Most people either choose someone very close to them or an experienced professional to become the executor of their Will. This is largely due to the fact they are trusting the individual (or individuals) with their entire financial history.
As such, common executors are:
• Family members
• Very close friends
• Solicitors or accountants
• Banks
You only need one executor, but most people tend to select two in case your first choice is unable to fulfil their duties for whatever reason. You are allowed up to a maximum of four.
Should I include funeral wishes in my Will?
Including directions for your funeral can be incredibly useful. It's the perfect way to let your loved ones know how you want to be sent off, without having to have a long and awkward conversation about your passing ahead of time.
That said, it can be a great benefit to have this frank chat with your family, especially if you become seriously ill. The decision totally comes down to how comfortable you feel about having it.
What is a grant of probate?
A grant of probate is something your executor has to be given so that they can administer your Will properly. Probate allows them to manage and move your assets freely – something that cannot be done without this form of legal permission.
To be given a grant of probate, your estate must first be in order. Once this is done, your executor will be able to apply for a grant. Only once they have been accepted can they begin to sort through the assets.
When should I review my Will?
Your personal circumstances are going to change regularly, so your Will needs to as well. It's generally advised you check it once every five years, but the amount of time you leave between reviews is totally up to you.
In some circumstances – such as a divorce, separation or the sudden loss of someone close to you – you might want to make an immediate change to who is left what.
What if I have young children?
Having young children means you need to take extra considerations into account. You'll want to lay out who takes guardianship of them should you pass away. This is a huge responsibility, so be sure to discuss it with your chosen guardian first.
If you're thinking of leaving assets or a lump sum to younger children, you might also want to leave this in the protection of a guardian until the child in question turns a certain age. It's your choice what this age should be.
Can my Will be contested?
The short answer is yes. If your Will is invalid for any reason or the instructions are conflicting, it can be contested.
In fact, disputes over inheritance are on the rise in England and Wales, with the number of contested Wills being heard at the High Court reaching an all-time high in 2019. 
These cases could be just the tip of the iceberg, with many disputes being settled outside of court.
A Will could be challenged if someone believes:
The Will is invalid
They haven't been adequately provided for by the Will
Under the Inheritance (Provision for Family and Dependants) Act 1975, people may claim to benefit from an estate if they don't feel like the Will provides them with reasonable financial provisions. The Act can be quite far-reaching and claims could include:
Estranged children claiming on their parent's estate – even if the parent's Will explicitly says they don't want that child to benefit
Employees or dependants claiming to inherit a farm or business after working for little money and being promised they would inherit
Friends or neighbours who have been helped out financially by the deceased can claim because they were maintained by the individual before they died
Avoiding challenges to validity
To ensure your Will isn't challenged, make sure you don't amend or cross out anything on the document itself. Make any changes to your Will in the official way with a witnessed codicil or by making a new Will.
You won't be around to explain your reasoning, so make sure your instructions are clear. They should be easy for the executor to follow.
Do you have more questions?
You can find more answers to questions about Wills below.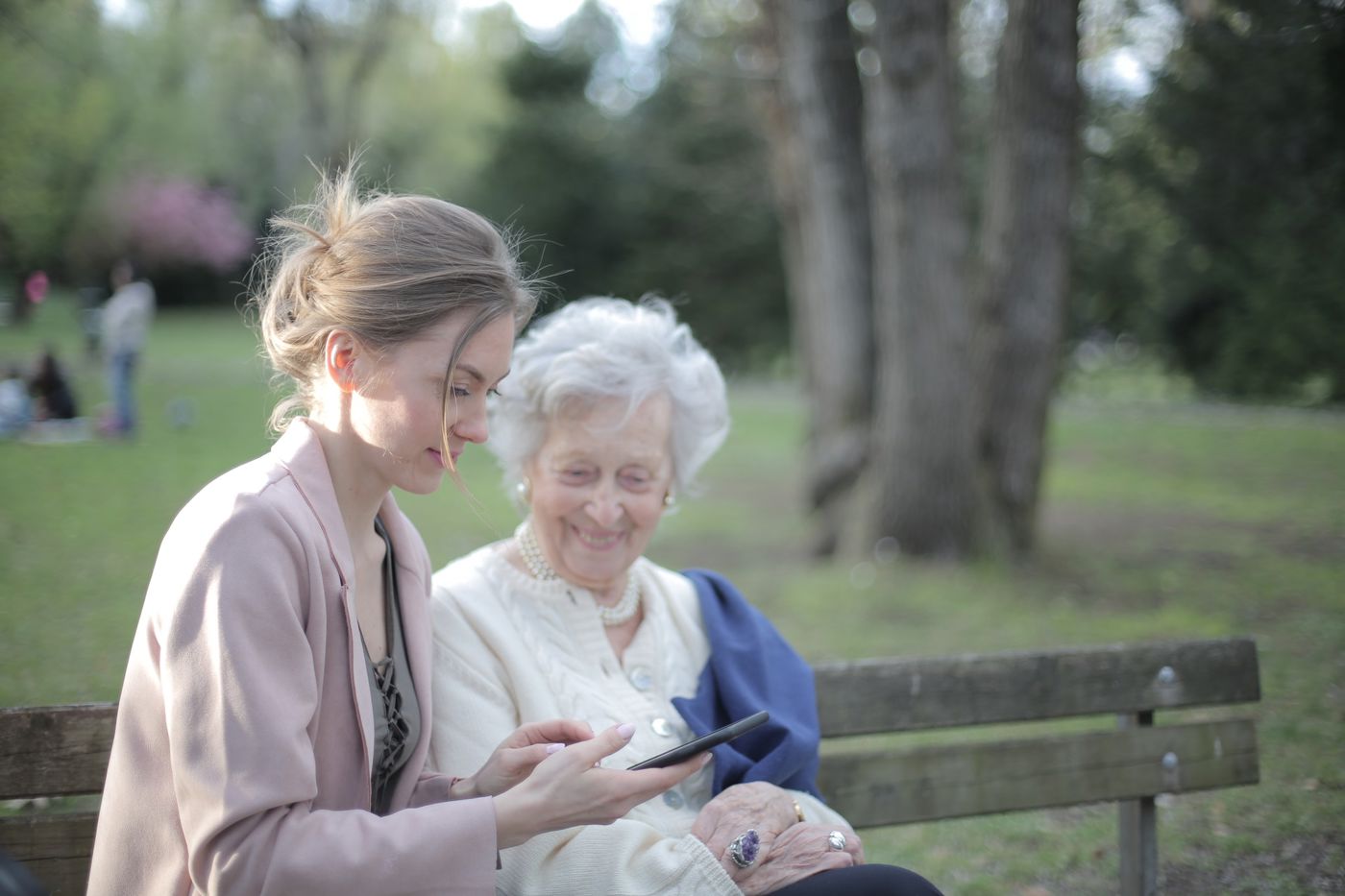 Frequently asked questions
We answer all your questions about making a Will.
FAQs - Wills