Top tips for communicating with professional advisers during the legacy administration process
Published on
A good relationship between legal professionals and charity beneficiaries can help make the administration of an estate easier and less stressful experience for everyone involved. Both charities and professional advisers have their own unique set of responsibilities, and so each side stands to benefit from increased understanding and awareness of the other's perspective.
That's why, in our latest Member webinar, we invited Matthew Langdon, CEO of the Institute of Legacy Management, and Gaynor Lanceley, Head of Legacy Administration at Shakespeare Martineau, to share their top tips on how charities can communicate with professional advisers to help improve these key relationships and find more efficient and effective ways of working for all.

1) Familiarise yourself with the process
A good starting point for any charity beneficiary is to take time to understand how estates are administered, including what documents you are entitled to, what each step of the process looks like, and key timelines – for example, how long it typically takes from grant of probate to a cash gift being administered. This will not only help you in your planning and forecasting, but also help you understand why certain stages of the process may take longer than others.
Currently, estate administration as a whole is taking longer than usual, which can be frustrating for both the solicitor and the charity. One of the main reasons for this is delays in probate, which has led to some cases taking longer to complete than others. There is no simple solution to this, so the best thing you can do is to keep monitoring the situation and try to adapt wherever possible. To help our members do this, we have been regularly meeting with Her Majesty's Courts and Tribunal Service (HMCTS), which you can read more about here.

2) Be mindful that the executor may be grieving
Donors will have chosen someone they trust to act as their Executor – this may be a legal professional, but it can also be a close family member or loved one, known as a Lay Executor. The Lay Executor in turn may then choose to instruct a Solicitor to act on their behalf.
Whether it is a Lay or Professional Executor, you should be mindful that your communications are respectful of the fact that the person you are speaking with is likely dealing with the loss of someone close to them. Although many charities are already aware of this when working with Lay Executors, it is important to note that this can also be the case when working with Professional Executors. For example, it is very possible that the solicitor knew their client well, considered them to be a friend, and may have also attended their funeral. It is therefore worth reviewing your communications to ensure that they reflect the sensitivities of the situation.

3) Streamline communications
There are many things you can do to access the information you need quickly, without needing to contact the solicitor. For example, you might be able to find information about a donor's assets online, such as house prices, to aid in your forecasting. Similarly, if your charity receives notifications from Smee & Ford, you will receive a copy of the Will and grant of probate directly. These sorts of small steps can be really helpful in saving everyone time, and can also save your charity money that would otherwise be spent on obtaining additional legal advice.
That said, there are times when you will need information directly from the solicitor, such as the client care letter, so don't be afraid to ask for the details you are entitled to. Much like fundraisers, legal professionals will often be juggling large workloads, so they may take some time in getting back to you. If your enquiry is straightforward, it may be that a secretary or executive assistant within their firm might be able to help you instead – or indeed be able to provide you with a helpful steer on when you might expect to hear back from them, to avoid unnecessary chasing.
Your charity will also likely have its own set of approval processes and timelines that the solicitor will not be aware of, meaning they may at times expect you to make a decision quickly on behalf of your charity that you in fact will need to delegate to a Director or discuss with someone in another department. In these circumstances, be sure to manage their expectations and communicate when they can expect to have the information they need.

4) Coordinate with other charity beneficiaries
If you are one of several charities named in a Will, then it can be helpful to collectively agree a 'lead charity', who can act as the key point of contact with the solicitor. Although solicitors do not have to recognise this and can treat each charity as a separate beneficiary, they often accept a lead charity as it is the most efficient way to handle the process for all involved.
When it comes to selecting a lead charity, it might be helpful to consider whether other charities have greater capacity or more experience in dealing with this side of estate administration – for example, larger charities may have the resource and familiarity with the process to be able to assist in instances when they are named alongside smaller charities. Alternatively, it might make sense for the charity receiving the greatest share of the estate to take the lead, as the timeline for receiving the gift will have the greatest impact on their finances and forecasting. Another consideration might be whether the lead charity you select is a member of bodies such as the ILM, which offer training and support to help ensure the process runs smoothly.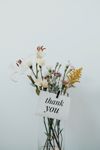 5) Don't forget to say thank you
Much like donors, legal professionals appreciate being recognised for their hard work, especially as legacy administration can take years, so a thank you card or note is always welcomed. It can even lead to a long-term relationship where they offer you reduced fees or corporate support from their firm.
Solicitors are generally very sociable and recognise the importance of opportunities to further develop positive professional relationships, so don't be shy in engaging them in your wider legacy and fundraising activities. Whether it's inviting them to networking events, asking them to take on fundraising challenges, or sending them more information about the benefits of legacy prompting, once that initial relationship is established, there is ample opportunity to keep it alive.
If you are a Remember A Charity member, be sure to check out the full recording of the webinar here to further explore typical administration timelines, details of the paperwork you will need, and more.