The Children's Air Ambulance
We are a national service, changing the face of paediatric care through the high speed transfer of critically ill children
Discover More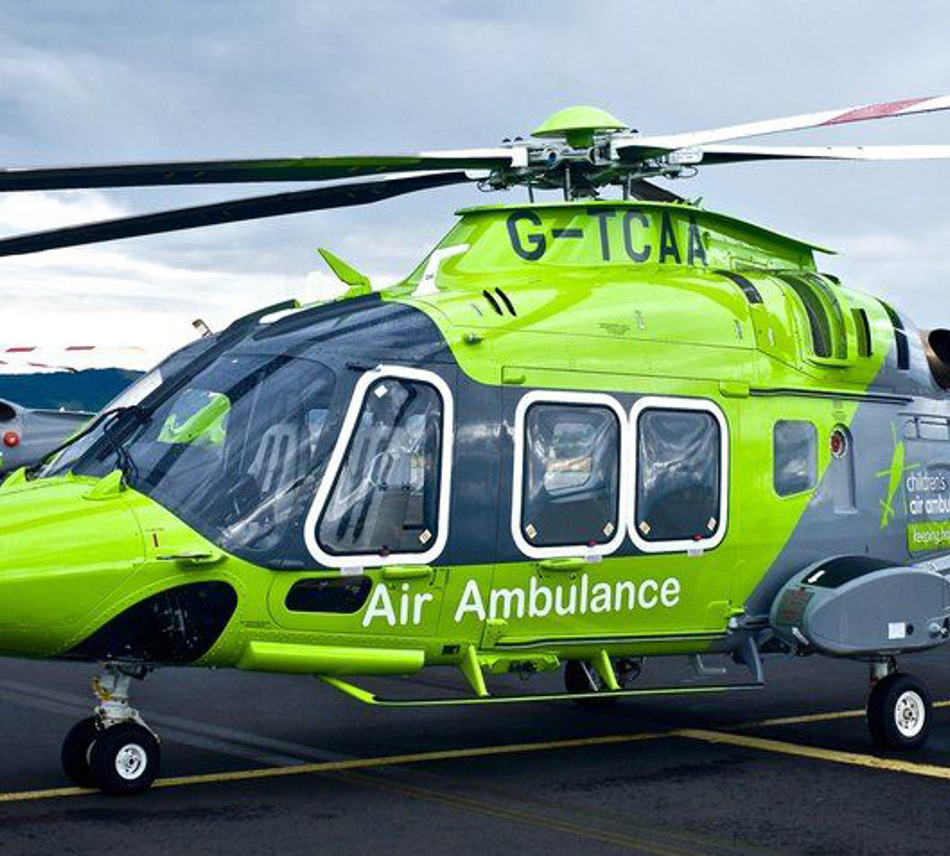 To include this charity in your Will, simply give your solicitor or Will writer the following details:
Charity name: The Children's Air Ambulance
Charity address: Blue Skies House, Butlers Leap, Rugby. CV21 3RQ
Charity Number: 1098874 (England & Wales)
Visit website
The Children's Air Ambulance is a national service, changing the face of paediatric care through the high speed transfer of critically ill children - flying them from one hospital to another for specialist care.
It is the first and only dedicated paediatric helicopter emergency service in the country.
he bespoke, specialist equipment onboard the helicopter provides a flying intensive care unit for children and when a child is too sick to fly, the Children's Air Ambulance can fly a specialist team to them. With flight times commonly around four times quicker than a transfer by road, in many cases, the time saved means a life saved.
We operate two dedicated aircraft, one situated in the North and one in the South to ensure that we can reach the young patients that need us as quickly as possible and ensure that they reach the expert treatment that they need.
Approximately one in seven of our missions are funded by gifts left to us in Wills, so we really do appreciate all of the support that we receive.
Find a Will-writing
service that suits you
We'll help you find the best Will-writing service that works for you and your family.
Get started