Four things you might not know about gifts in Wills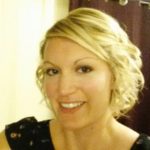 Andrea Mapstone, Chartered Legal Executive Lawyer at Purely Probate, reveals four things her clients often don't know about charitable gifts in Wills.
1. If you leave 10% or more of your estate to charity in your Will you are entitled to a reduced rate of inheritance tax (IHT)
If you leave a gift in your Will to a charity that's worth 10% of your overall estate value, you can benefit from a reduced rate of inheritance tax of 36%, rather than the standard rate of 40%. This can be beneficial for anyone who wants to reduce their inheritance tax bill and give to a charity at the same time.
Depending on the size of your estate, this could represent a significant saving on inheritance tax, which could make a huge difference to your family, loved ones and any charities you have named in your Will.
2. Gifts to registered charities can be made free of inheritance tax
Charities registered in the UK are exempt beneficiaries when it comes to inheritance tax, so any gift to them will be free of inheritance tax.
You can search our charity directory to find registered charities in the UK.
3. You can ask your executors to choose which charities will benefit after your death
If you know you want to leave a gift to charity in your Will but you're not sure which charity to choose, or if you're concerned certain charities might not be around when you die, you can ask your executors to choose.
This is done by adding a clause into your Will to make a gift to charity with the direction that your executors should choose exactly which charity (or charities) should benefit when they administer your estate.
You can always leave a memorandum of wishes with some guidance for your executors to let them know that you would like to benefit a particular cause, to help them with their decision.
4. You can add charities as potential beneficiaries in a discretionary trust
There might be a number of reasons why it's a good idea to set up a discretionary trust in your Will. A solicitor or professional Will Writer can talk through the pros and cons of doing this so you can make an informed decision.
A discretionary trust should include a number of beneficiaries who could potentially benefit from the trust assets. Commonly these beneficiaries will include a surviving spouse, children, grandchildren and other loved ones, but you can also add charities to the list of potential beneficiaries.
This will give your trustees (the people who will manage the trust assets) the power to gift to charities as well as other beneficiaries at their discretion.
It is always important to obtain professional advice before making or updating your Will.    
Related articles
We welcome new law on video witnessing of Wills

We welcome the Government's announcement that Wills witnessed by video will be made legal during the coronavirus pandemic.

Find out more