How Do I Find Out The Value Of An Estate?
Before you can apply for
probate
, you need to value the estate (property, money and possessions) of the person who has passed away. This can take a long time and you might not know where to start. In this blog we go through the process step-by-step, looking at what you can expect along the way and how to work out the value of the estate without any hiccups.
How long does it take to value an estate?  
It can take up to nine months for an estate to be valued, and for more complex estates, the process can take even longer. There isn't any rush to get this process complete, except if there is
inheritance tax to pay
, which is only the case if the estate is worth over £325,000.
Valuing the estate
To work out the value of the estate, you'll need to consider:
Value of any assets
Value of gifts given
Outstanding debts
Valuing assets
A person's assets are made up of any possessions they had at the time they passed away. This includes:
Property
Savings
Personal belongings
Shares
Private pensions
Properties should be valued by an estate agent, and this can usually be done for free using either a local estate agent or an online service such as
Love Your Postcode
. If the estate is likely to be worth more than £325,000, it's recommended that you pay for a valuation from a Chartered Surveyor.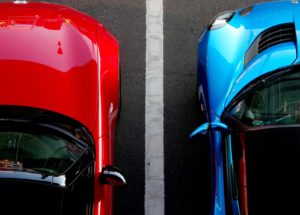 With personal belongings, the best way to work out their value is to start with possessions that hold a high value, such as jewellery or vehicles. HMRC recommends that any possessions with an estimated value over £500 should be valued by a professional, whereas other items such as books or clothing can be valued based on estimates from the sale prices of similar second-hand items. Any assets that are owned jointly should be valued by working out the actual value and then dividing by the number of people who own the asset, minus 10%. So for example, if a person owned a property with one other person, and it was valued at £100,000, the valuation would be:
£100,000 ÷ 2 = £50,000
90% of £50,000 = £45,000
This process works slightly differently in Scotland, with £4,000 taken off the initial calculation before dividing by the number of owners. So, for the same circumstance for a property in Scotland, the valuation would be:
£100,000 - £4,000 = £96,000
£96,000 ÷ 2 = £48,000
Despite automatically transferring to the other account holder, this valuation process is also used to determine finances held in a joint bank account.
Valuing gifts
Gifts given away by the deceased up to seven years before their death may be liable for inheritance tax. This law is in place as it prevents people from passing on significant assets to a family member or friend shortly before their death, in a bid to avoid inheritance tax. An annual 'gift allowance' of £3,000 means that any gifts given up to this value won't be subject to inheritance tax, but anything over this amount will be liable. In addition, certain gifts aren't subject to inheritance tax, although they depend on a few conditions, and these include:
Gifts valued at less than £250

Except when given to someone already in receipt of a gift over £3,000

Wedding gifts

Must be made before the wedding
Must be less than £5,000 if given to a child
Must be less than £2,500 if given to a grandchild or great-grandchild
Must be less than £1,000 if given to another relative or friend
Outstanding debts
Debts aren't subtracted from the value of an estate, but you'll still need to tell HMRC about them when informing them of the estate's value. Typically, there are two types of debt you'll need to account for: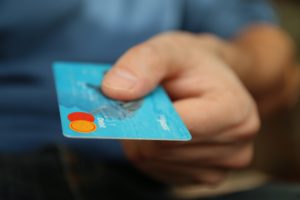 Loans can include mortgages, credit card bills and overdrafts, while liabilities refer to money owed for services that have been delivered but not yet paid for (e.g. electricity bills).
In summary
Working out the value of an estate can be a lengthy process, but by following the proper advice and seeking advice where necessary, you can ensure that it's a relatively painless one.
For more information on executing a Will, read our handy FAQ guide for executors.
Related articles
We welcome new law on video witnessing of Wills

We welcome the Government's announcement that Wills witnessed by video will be made legal during the coronavirus pandemic.

Find out more