How Koba found his forever home
Koba's story
Beautiful Husky Koba was welcomed into Battersea Dogs and Cats Home in July 2020, after his owner had sadly fallen ill and couldn't cope with Koba's severe medical issues.
After careful examination by Battersea's veterinary team, they discovered that Koba had ruptured ligaments in his knee, which meant he was lame in his back right leg. To fix this and make his life pain-free, Koba needed major cruciate surgery to restabilise his knee, before starting a long programme of physiotherapy.
After receiving a lot of love and attention from Battersea's behavioural team, who kept this energetic young dog entertained on his road to recovery, he was finally well enough to spend some time out on foster.
There, Koba received all the right medication, treatment and behavioural support he needed, but also had the chance to relax and start to go on longer walks to build the strength back up in his leg.
After being at Battersea for over four months, the charity's rehoming team found Koba the perfect new family who could handle his complex medical history.
Koba is now living in eastern England, where he's settled in quickly and enjoys playing on the beach.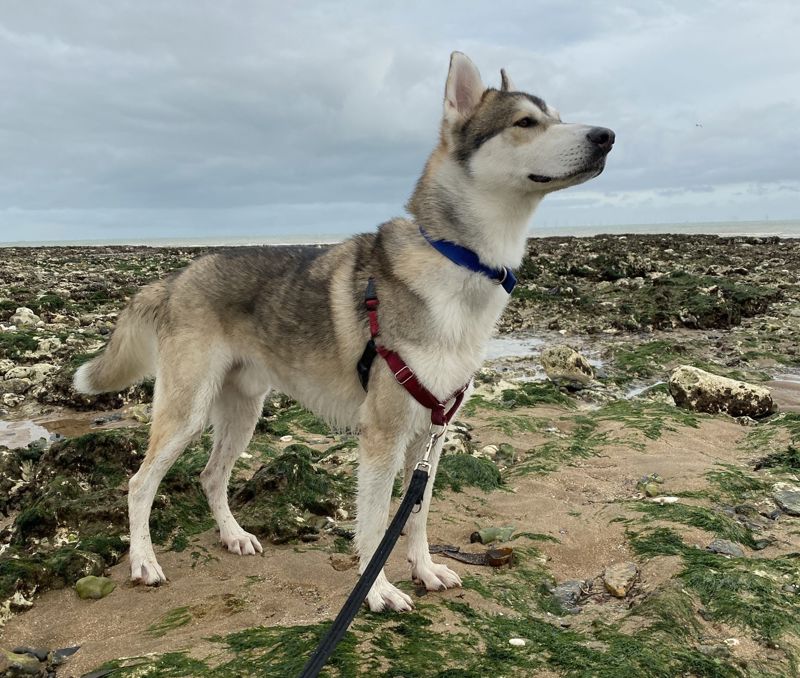 Caring for animals like Koba
Battersea has been caring for animals like Koba for 160 years.
It's safe to say this year is unlike any that have come before. But despite all the changes and challenges, Battersea have remained there for every dog and cat that needs their help.
Koba's story is an excellent example of how everyone at Battersea, including veterinary, behavioural and welfare teams, works tirelessly together to help animals find a family.
There's no time limit on how long a dog or cat can stay at Battersea. Regardless of how long it takes, each and every animal receives individual specialist care until they're ready to leave for their forever homes.  
Battersea supporters to the rescue
The exceptional care and attention Battersea provide to dogs and cats simply wouldn't be possible without the generosity of those who leave a gift in their Will to the charity.
One in three of the animals that come through Battersea's gates are cared for by kind animal lovers who leave gifts in their Wills.
This year, as Battersea has been forced to reduce much of its fundraising activity, the importance of gifts in Wills has never been clearer.
Gifts in Wills, no matter how big or small, will allow Battersea to continue giving as much care and love as possible to the dogs and cats that need it the most, for the next 160 years to come.
Find out more
To find out how you can help to put a smile as big as Koba's on the face of every dog and cat, please visit Battersea's website or email specialgifts@battersea.org.uk