Ian's story – leaving something permanent for the future
"I'm in my late sixties, and I've been a volunteer for the Woodland Trust for 27 years."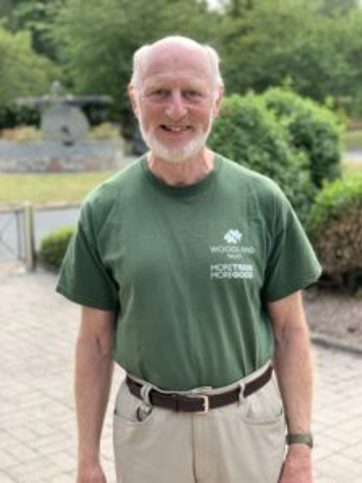 "I've always loved trees since I was a child," says Ian. "I spent hours exploring the woods near my home, which involved going up the trees as well as around them!
"I liked bird watching and nature of all sorts, and trees were part of the natural habitat. Woods are 'nature's cathedrals'- they are part of our history and offer so many benefits.
"Trees are vital to the survival of our planet and in the future with the threats such as climate change, pests and diseases our trees need all the help they can get, that's why I'm leaving a gift in my Will.
"I want to leave something that will not be a memorial to me but will be something permanent for the future."
Hear more from Ian and why he is supporting Woodland Trust with a gift in his Will.
The importance of woods and trees for the UK

The Committee on Climate states that the UK needs 50 million new trees every year to hit net zero carbon emissions by 2050. This means tree planting, woodland creation and natural regeneration must happen on a faster and far greater scale than ever before and crucially this needs to be sustained over several decades.
Planting trees is vital but we must also save what we already have. We have to protect and retain the substantial carbon store in mature trees, woodland and their soils. So there is an urgent need to address existing threats like climate change, pollution and diseases.
It is a huge challenge but together we can help ensure that the future stands a chance.     
The Woodland Trust – protecting the UK's woods and trees 
The Woodland Trust is the UK's leading woodland conservation charity caring for over 1,000 woods across the country and has been standing up for woods and trees for nearly 50 years.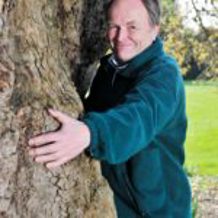 "Of course, as President of the Woodland Trust, I am biased, but it seems to me that when we contemplate our own demise, we think about what we can leave behind - what could be better than trees and woodland which might survive you for centuries."
Clive Anderson, President – Woodland Trust
Protect the trees and woodland you love forever  
It's easy to feel powerless with all the scary news about the environment and climate change. We're not claiming to have all the answers but trees are a vital part of the solution and even better - you can be part of that positive difference.
One of the most meaningful ways to help woods and trees is by remembering them in your Will. Gifts in wills fund a third of everything the Woodland Trust does for woods and trees and every single gift makes a real difference for the future of UK woods and wildlife.
Find out more about how important gifts in Wills are to trees, woods and wildlife on the Woodland Trust website at legacies.org.uk