Pancreatic Cancer UK supporter, Andrew Kennedy, shares his wife Sian's story and the devastating impact of pancreatic cancer on his family.
[caption id="attachment_21015" align="alignleft" width="298"]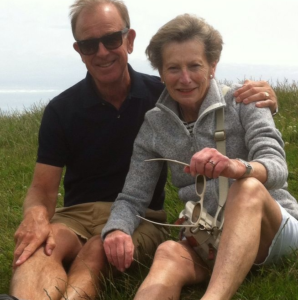 Andrew and Sian[/caption] My wife Sian and I met in our teens. Sian trained as a nurse in Poole and later went on to become a district nurse. She absolutely loved working in the community and helping others. When Sian took early retirement, we bought a boat so that we could enjoy doing something together. Sian used to hate the water, so to go sailing and fall in love with it was a triumph. She had a track record of overcoming things and of being fiercely determined. We had some great times on the boat. But then she became ill. We had just come back from holiday when Sian developed jaundice. Her doctor initially thought that the problem might be her gallbladder, but he did further tests and she was very quickly referred to a consultant. Sian was diagnosed with stage three pancreatic cancer in just enough time for her to be eligible for surgery, which in itself is rare, and this was followed with courses of radiotherapy and chemotherapy.   [caption id="attachment_21010" align="alignright" width="300"]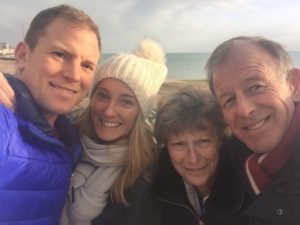 Sian with her family[/caption]
We all tried to stay as positive as possible
For a time things looked quite positive. We didn't do a huge amount of research into pancreatic cancer, sometimes too much knowledge can be a bad thing, and we all tried to stay as positive as possible. Sian also took part in a clinical trial, which seemed to go well, but devastatingly the cancer returned. She was really determined to keep pushing on with treatment but sadly, it didn't work and Sian went downhill rapidly. As a nurse, Sian fully knew what was going on and where things were going but nothing really prepared me for the doctors telling me that she had very little time left. Sian made me promise that her last days would be spent at home. This gave us time to be together as a family and for our daughter, Charlotte and her husband to be Simon, to come home, as well as Sian's sister. We had three very special weeks.
Sian's legacy lives on
Pancreatic cancer is devastating. I've told so many people Sian's story, and shared the disease's terrible statistics. Most of them cannot believe it. It is really important to get this cancer higher up the agenda and for it to get more funding to ensure more lives can be saved. Sian spent her life helping others and putting people before herself and when she learned that she had limited time left, Sian decided that she wanted to change her Will to include a gift to Pancreatic Cancer UK. This proved to be an incredibly simple thing to arrange. Nothing can bring Sian back but through this gift, her legacy lives on. [caption id="attachment_21011" align="alignright" width="300"]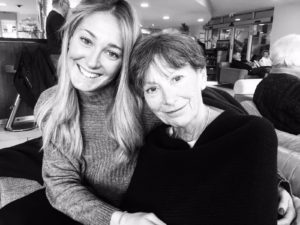 Charlotte and Sian[/caption] Sian's legacy lives on in our family too. She faced so many challenges in her life and in turn, I felt I needed to do something completely outside my comfort zone to really challenge myself. In April I ran the London Marathon with a friend, raising as much money and awareness as I could for Pancreatic Cancer UK. I have also been inspired to pledge a gift in my own Will to the charity. I'm so pleased to say that our wonderful daughter Charlotte recently gave birth to a little girl, Florence. It is incredibly sad that Sian will never see her grandchild but it's wonderful that there is another girl in the world, taking on from Sian within our family.
Pancreatic Cancer Awareness Month
November is Pancreatic Cancer Awareness Month which sees Pancreatic Cancer UK coming together with supporters to put a spotlight on pancreatic cancer; raising awareness and campaigning to make sure the disease gets the recognition it deserves.
Pancreatic Cancer is the deadliest common cancer
I in 4 people don't survive a month and 4 in 5 don't survive a year following diagnosis. It is tough to diagnose, tough to treat and tough to research. But Pancreatic Cancer UK is taking it on - providing support and information, campaigning for change and funding world-class research into earlier diagnosis and improved treatments. Gifts in Wills are vital for Pancreatic Cancer UK to continue its work and help save more lives.
Find out more
To find out more about leaving a gift in your Will to Pancreatic Cancer UK, please contact 
Caroline Purewal
at Pancreatic Cancer UK on
0207 3872 6075
or email
legacies@pancreaticcancer.org.uk
www.pancreaticcancer.org.uk
Related articles
We welcome new law on video witnessing of Wills

We welcome the Government's announcement that Wills witnessed by video will be made legal during the coronavirus pandemic.

Find out more

Charitable giving made easy with Arken Professional

Arken Professional are leading the way in making charitable giving as upfront as possible with their will-writing technology.

Find out more