The problem with DIY Wills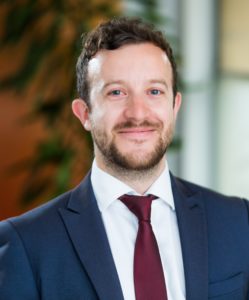 A guest blog from Mike Muston, Associate at solicitors Royds Withy King.
Many people are often surprised that they need to pay to have a Will written by a professional, and as a result, they will look to write their Will themselves. However, the inherent complexities of writing a Will can be easily overlooked if someone isn't familiar with the process, and this has contributed to an unfortunate trend regarding probate disputes in the UK.
The risk of DIY Wills
While DIY Wills are seen as a viable option by many people, they can come with unexpected problems. Without expert advice, anyone is prone to making mistakes or omissions that can cause problems further down the line. Others might not appreciate the legal significance of certain words they use, which can be interpreted differently in a legal context.
The reasons for making DIY Wills are understandable, such as reduced cost and convenience. Indeed, DIY Will kits can be purchased online for as little as £10. However, without a solicitor present to review the document, there are plenty of possible pitfalls.
Inheritance disputes are continuing to rise, for a variety of reasons including increased house prices and more valuable estates, as well as second marriages and more complex family structures. In circumstances where people are more likely to enter into disputes over estates, a DIY Will presents an unnecessary additional risk.
I have dealt with a number of cases where the terms of a DIY Will are ambiguous and the intentions unclear, which has led to a dispute between the potential beneficiaries. Having a solicitor involved in the preparation of a Will, who is willing to provide a statement in support, can be a great help if challenges are made against the Will.
Contesting a Will inevitably takes up plenty of time and cost, with the most complex cases potentially taking years to resolve and costing many thousands of pounds.
What are the alternatives to DIY Wills?
When the financial and emotional cost of probate disputes are taken into consideration, a professionally written Will isn't expensive by comparison, most likely costing a few hundred pounds, depending on your requirements.
Although the cost will rise depending on a few other factors, such as the wish to create trusts or the need for tax planning, in general, this is a small price to pay for peace of mind.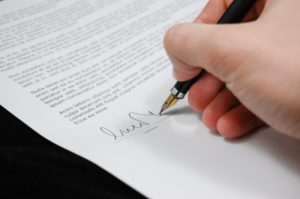 Furthermore, for anyone still concerned about whether they're able to afford a professional Will writing service, there are several charities that can help provide an answer.
Free Wills Month happens twice a year, during which anyone over 55 can have a straightforward Will written for free, and Will Aid runs each November offering a similar service.
Will Relief Scotland also provides assistance for those north of the border, and people with life insurance or trade union membership are encouraged to check the terms of their contract as many include Will writing as a part of the agreement.
In summary
While the desire to have a Will written on the cheap is understandable, the ramifications can be fracturing for those named in the Will.
Having a Will written by a professional needn't be an expensive process, and taking the time to find a way of getting it done will benefit everyone in the long term.
Still concerned about the costs of making a Will? Get in touch with us today to hear more about your options or find a professional advisor near you.
Email: info@rememberacharity.org.uk
Related articles
We welcome new law on video witnessing of Wills

We welcome the Government's announcement that Wills witnessed by video will be made legal during the coronavirus pandemic.

Find out more