What is the probate of a Will?
What is probate?
Probate is the process of sorting out the assets of a person who has died in England and Wales. These assets usually take the form of property, finances and possessions. In addition to the financial transactions that take place during this process (e.g. transferring money to a benefactor), there are also some legal duties that must be fulfilled. The person who administers the probate is known as the '
executor
' of the Will, and in most cases, this is done by a friend or family member. Probate does not happen automatically and must be applied for by the executor of the Will or the next of kin. Until this application has been made, none of the assets can be transferred or sold. Once probate has been granted, people can then decide whether to carry out the process themselves or appoint a probate solicitor, although the majority of people opt for the latter. The equivalent process in Scotland is called 'confirmation', and as a res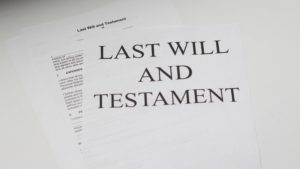 ult of variances in the legal systems between Scotland and the rest of the UK, the process follows a different route. For more advice on this process, check out this guide from the
Scottish Courts
.
How long does probate take?
The entire probate process takes roughly six to nine months from start to finish. If there are no added complications, probate should be granted between four to eight weeks after submitting the application. Complications may include payments needed on inheritance tax and errors made on the form, so anyone applying for probate should check the inheritance tax status and fill out the form with care. From here, it can be hard to say precisely how long it will be until the assets are divided among the Will's benefactors because every property, asset and financial situation is different. Probate can be completed in less than a month if everything is relatively straightforward, but in cases where there are many issues to sort or the Will is contested, it can take several years to resolve the situation.
When is probate required?
Probate is required whenever the person who died owned a property or a Grant of Representation (a form needed to confirm that someone has died) is required by their bank. Some banks set their own monetary limit above which probate will be necessary, so for more information, it's best to check with the relevant bank directly.
How to apply for probate
Applications for probate can be made by post or
online
. Before applying, it's important to note that you can only apply for probate if:
You have the deceased's original Will
You have a death certificate from the coroner
You have reported the value of the deceased's estate (i.e. finances, properties and assets) to HMRC
The deceased was a permanent resident of England or Wales, or they were making plans to return
Obtaining a death certificate
Before you can get a death certificate, you'll need to register the death at a registry office. Typically, this should be done within five days, although there are extenuating circumstances for particular cases. Once this is done, you'll be given a death certificate. The only circumstance where you won't be given a death certificate straight away is if a doctor reports the death to the coroner. This is often the case if the cause of death is unknown or was very sudden, but there are a whole range of reasons, which can be seen in more detail
here
.
Estimating the value of the estate
If you haven't made a valuation of the estate, you should contact the deceased's bank and other utility providers (e.g. credit card company) to collate all the information you need. Once this is done, you can estimate the value of the estate and learn whether you need to pay inheritance tax, bearing in mind that the majority of people fall below the threshold for this payment. After this, you can report the value to HMRC.
How much does probate cost?
A
solicitor
covering a basic estate with few assets and no inheritance tax to pay will cost around £3,000, although regional differences can occur. More complex estates typically cost much more, and if the deceased has inheritance tax to pay and several accounts, a solicitor can cost up to £6,000.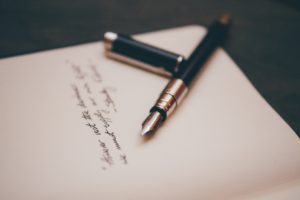 Alternatively, executors can carry out the process themselves by using a guide from Which?, but this option is only available to people in England and Wales. People who choose this option will receive guidance from a trained probate specialist over the course of six months, and in total this option costs £299.
Is the cost of probate set to rise?
There were plans to increase the cost of probate with the introduction of a sliding scale in place of the current flat rate of £215, but these plans have been put on hold in the wake of severe criticism. Originally due to come into effect on Monday 1st April, it is still to be seen whether the increases will be enforced later in 2019.
In summary
The process of probate can seem like a daunting task, particularly as we are often faced with it at a sensitive time, but here we have shown that it can be reasonably simple.
After more advice on how probate works? Get in touch with us for information on probate and how to find a solicitor.
Email: info@rememberacharity.org.uk
Related articles
We welcome new law on video witnessing of Wills

We welcome the Government's announcement that Wills witnessed by video will be made legal during the coronavirus pandemic.

Find out more