Why should I write a Will?
There are many reasons why people don't have Wills in place. Some people don't think they have enough assets to warrant writing one, some reckon they can do it when they're older, while others simply haven't got around to it. However,
writing a Will
isn't just a 'nice to have'. It is arguably one of the most important documents you will ever sign, for you and your loved ones. Here we look at the reasons why.
Make things easier for your friends and family
If you don't write a Will and the worst should happen, the burden will fall on your family to sort through your assets, and all too often this can lead to disagreements over who is entitled to certain parts of an estate. In an already emotional and difficult time, having to work with other family members and lawyers can put a lot of stress on those closest to you, so making a Will can ensure that they don't have to go through this process.
Name guardians for your children
A Will allows you to appoint legal guardians for children under the age of 18. If you don't do this and the worst should happen, the court may ultimately decide who should raise your kids. This can be stressful for those left behind, and the Judge might not pick the person you would have wanted.
Provide for an unmarried partner
These days not all couples choose to get married. If this relates to you, remember that if you pass away without having made a Will, your partner won't be automatically entitled to receive any of your assets. This is because the law will decide who gets what, and the law doesn't automatically provide for unmarried partners.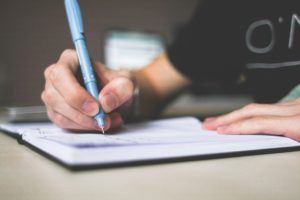 Getting married or divorced
Tying the knot automatically invalidates a Will you've already written (unless that Will specifically states that it was made in expectation of that marriage). So, after saying "I do", be sure to make a new Will. Failing to do this could have adverse consequences, such as accidentally disinheriting your children from a previous relationship. If you separate but remain married, you're still legally wed, meaning your ex stands to inherit the majority of your estate. The only way to prevent this is by making (or updating) a Will. On the other hand, if you get divorced and you have an existing Will, then your Will remains valid but your ex-spouse will be treated as if he/she had died for the purposes of interpreting your Will. This can cause unintended consequences so it's also best to write a new Will after getting divorced to ensure your wishes are clear.
Take control over your assets
To avoid arguments over your assets, you should write a Will to declare who is entitled to which parts of your estate. In addition to more valuable assets like property or cars, you can also leave an heirloom or something more meaningful to someone you care about to keep the memory of your relationship going long after you're gone. If you don't have close family, you may think it's not worth worrying about a Will. Without a Will, however, your estate may end up being distributed between distant family members, some of whom you may have never met, or even to the Crown. Most people would favour benefiting friends and neighbours who have been part of their lives, and also charities whose causes they identify with. Furthermore, making a Will can help protect your business. 70% of family-owned businesses fail to continue past a second generation, and much of this can be linked to the fact that business interests aren't properly sorted in a Will.
It's straightforward with the right advice
Making a Will might not be top on your list of priorities but it's as important as arranging your home insurance or getting your car serviced. These days, the process of making a Will is straightforward and most of the work can be done over the phone or via email, with only a short face-to-face meeting necessary.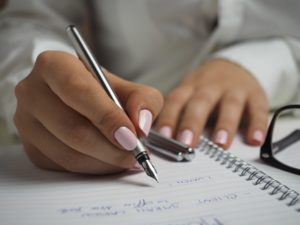 Some people struggle to decide how to benefit their children and other relatives fairly. Others are concerned about the implications of their death on a family business or other business interests. This is where expert advice from a professional solicitor or Will writer comes to the fore.
Help out a charity that matters to you
One of the best legacies you can leave after you're gone is to help out a charity after you've taken care of your family and friends. For many people, they like to do this as a way of saying thank you to a charity that's done a lot for them or their loved ones. Even if what you leave doesn't seem that much, it can still make a huge difference to your chosen charity. It's also worth knowing that donations left to charity in your Will are exempt from inheritance tax, and if more than 10% of your estate is left to charity, your inheritance tax rate will be reduced from 40% to 36%. For more information, read our blog on
Wills and inheritance tax
.
In summary
Most people naturally don't want to think about their death and everything that goes with it. But the thought of having no control over what happens to your assets, everything that you've worked hard for all your life, should encourage you to write a Will. Even if it isn't top of your priorities right now, it's important to understand the implications of not having a Will for you and your loved ones.
Got more questions about writing a Will? Speak to us today to find out more!
Email: info@rememberacharity.org.uk
Related articles
We welcome new law on video witnessing of Wills

We welcome the Government's announcement that Wills witnessed by video will be made legal during the coronavirus pandemic.

Find out more