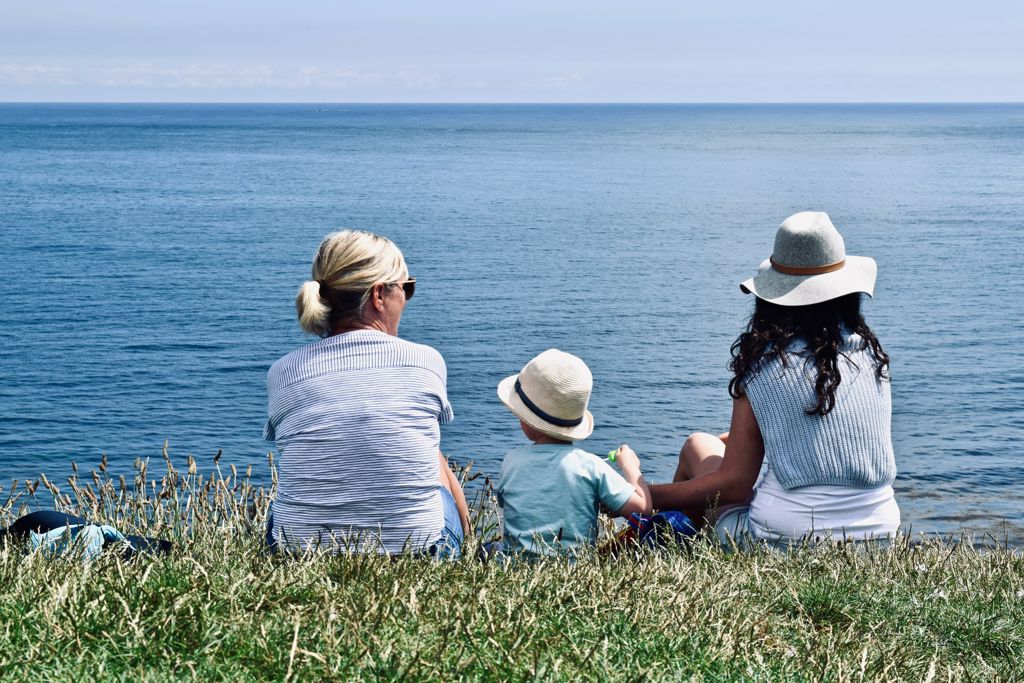 How to talk to your family about your Will
Talking about your Will is something many people put off. It's a difficult conversation and asking your family to confront your own mortality is naturally uncomfortable for many of us.
However, ensuring that the people closest to you are in the know about your Will is crucial. Without having the conversation, family disputes over your Will can cause friction between your loved ones at an already very stressful time in their lives.
How to talk with family about your Will
Younger family members may be reluctant to engage in the conversation as it brings your mortality into sharp focus. However, by following a few steps, you can make sure the conversation happens without any issues.
1. Define your goals
If you already have a Will in place and want to inform your family, make sure you're clear that the Will is already written and the conversation is just about letting them know. If you don't have a Will, think about what you want from the interaction. Your family will most likely have questions about your plans, and the estate, so define precisely what you want to talk about before diving in.
You may want to discuss funeral arrangements, care plans for other family members, or a charity you wish to support, but whatever your aim, be clear from the start. It can sometimes help to write a rough draft of your Will before deciding what you want to discuss.
2. Set a meeting time
This step might seem a little formal, but you never know how people will act if you spring a topic like this on them without any notice. Be clear that you'd like to discuss your Will with them, and remind them that you're involving them in this step because they're extremely important to you. Setting a meeting time will also give your family members time to think of any questions they might want to ask.
3. Be open about your plans
While you should be clear about any plans that are in place, getting defensive about something that gets questioned isn't the right way to go. If your family asks about a particular asset or arrangement, involve them in the discussion as this will help them deal with this potentially challenging subject.
Furthermore, you should also stress that the Will isn't set in stone, and if you change your mind on something, it can always be altered at a later date.
What should you discuss?
Without knowing much about the Will-writing process, it can be tricky to know where to begin if you don't already have a Will. Typically, people discuss the following topics when talking about plans for their estate.
Financial plans
Your family will need to know who the executor of the Will (the person that you appoint to ensure your final wishes are carried out) is ahead of time, as this person may need to look into your financial affairs before you pass away, to get acquainted with the situation.
Additionally, you'll need to tell your family where they can find any relevant financial documents and who to contact for more information about particular details (e.g. accountancy firms). Lastly, if you own a business, you should also discuss what will happen with its ownership.
Assets
This often forms a vital part of the discussion as, naturally, your family will want to know who will inherit what from your estate. If you haven't decided up to this point, you don't need to delay the conversation, but instead explain that you'll come to this in time and that you don't want the pressure of deciding right now.
If you already have clear plans in place, be sensitive when informing family members as they can often find this part of the process upsetting. You should also emphasise that you have prioritised fairness over practicality when dividing up the estate.
Funeral arrangements 
You may wish to discuss this at another time, as funeral plans can be handled separately from the Will. However, given the nature of the conversation, some decide that it's best to get it over and done with in one go. If you do decide to talk about funeral arrangements, consider what you'd like to have at the ceremony before speaking with your family.
Medical issues
People often overlook the fact that a Will can cover instances in which a person is still alive, as is the case with living Wills. Tell your family about any plans you have regarding your care, while recognising that this may be a particularly tough conversation for younger members of the family.
What about children who want to speak to their parents about a Will?
As much as parents may need to talk about their Wills with their children, equally younger members of the family may want to know what's going on. Understandably, this can be quite an awkward topic to broach, particularly if your parents haven't brought up writing a Will before.
By taking the following steps, you can ensure that you have a positive discussion that leaves everyone feeling more at ease.
1. Speak with other family members
You might not be the only one who wants to talk to your parents about their Will, so try having a chat with other members of your family about it first. You may find that your siblings or cousins have had the same thoughts, and if that's the case, you can involve them in the process and ease the pressure on any one individual.
2. Be honest about your motives
By bringing up the subject yourself, some people may feel like you are trying to procure a favourable position in the Will, or even the right to a particular property or item. The best way to quash this is to reassure everyone that you want to honour your parents' wishes and make sure there aren't any disputes between you and other members of the family.
3. Be sensitive and give them a few options
If your parents haven't got a Will, consider that there may be a valid reason. While it could be as simple as not getting around to it, their reason might be something more sensitive such as the perceived cost of making a Will. In this case, try to allay their fears by conducting some research yourself on the Will-writing process and how much it costs to make a Will.
What should I do after speaking with my family?
Once the conversation is over, you should crack on with making your Will if you haven't already. Whether you decide to write it yourself, pay for a solicitor or use a Will-writing service, make sure to act in reasonable time so your family and loved ones aren't left in the lurch.