A lasting gift for people with arthritis
Peggy and Pat's story
Peggy and Pat met at their local church in Yorkshire when they were in their teens and knew they wanted to spend the rest of their lives together. They got married six years later.
Sharing a love of gardening, Scrabble and puzzles, with a particular fondness for cryptic crosswords, they devoted themselves to giving their two daughters, Liz and Jane, happy childhoods.
Pat spent his whole working life with British Rail, becoming the youngest station manager at the age of 22. Pat's work meant the family moved around Yorkshire, the North East and Scotland for many years, until settling in Sunderland.
When Pat developed arthritis, he was forced to leave the job he'd enjoyed for most of his life, taking early retirement at the age of 55. Peggy also suffered from arthritis, having two knee replacement surgeries, two wrist operations and shoulder resurfacing as a result of the condition.
"My Mum, known as 'Peggy' to her friends, was Dad's primary carer," says Liz. "She continued to live in Sunderland in their assisted-living flat but we did manage to get her out and about more than before.
"One of our happiest memories was her visit to our new home in Wales, to see her only great grandson, Charlie. I was so proud of her, as the train journey from North East England to South Wales is not an easy one!"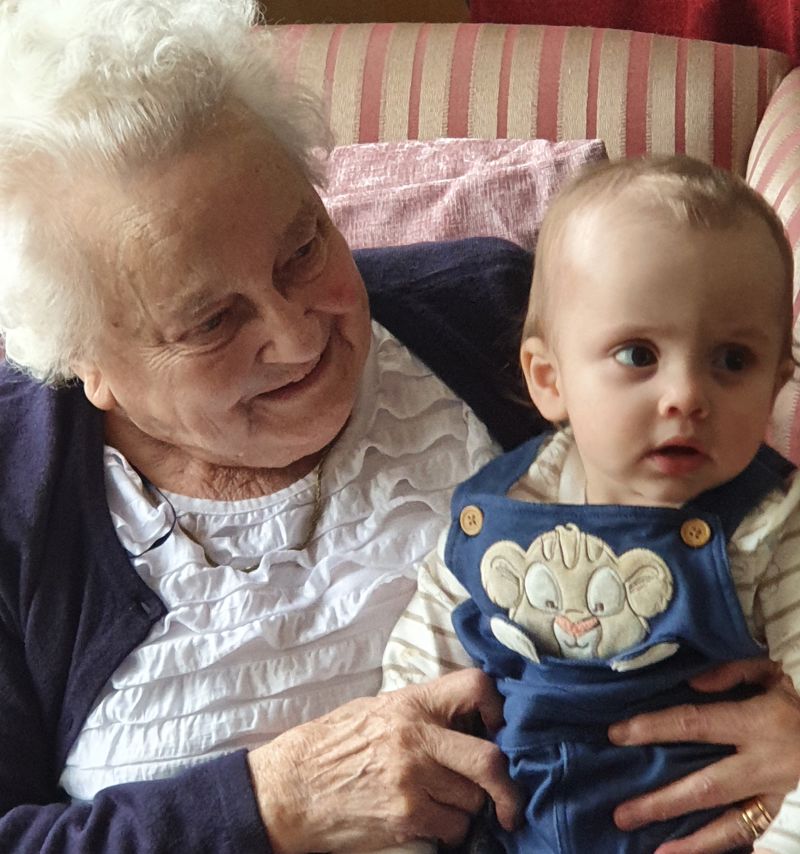 "My parents were married for 66 years before my Dad passed away, two years before my Mum, who died at the start of lockdown," continues Liz.
"When I look back on their lives, I think it was their pride in their five grandchildren that most stands out. Unfortunately, Dad didn't live long enough to meet Charlie, his great grandson, but he did know that he was expected, and Mum's friends had to endure many, many photos being shown to them of him!"


A legacy of hope for people with arthritis
"I saw the impact that arthritis had on my parents' lives," says Liz. "They both wanted to help others living with arthritis by leaving a gift in their Will to Arthritis Action.
"I was pleased to be able to carry out their wishes and support Arthritis Action. I know it will go towards helping people like my parents live their lives to the full."
"My Mum and Dad would be delighted to think that that they might be able to encourage others to consider doing the same."
Arthritis Action
Over 10 million people live with arthritis in the UK.
Arthritis Action is the only UK charity that offers practical help for people with arthritis to improve their quality of life whilst living with the condition. 
The charity relies on gifts in Wills to continue their amazing work and support even more people with arthritis to live their lives to the full.
Find out more
To find out more about Arthritis Action and how you can help, please visit www.arthritisaction.org.uk or email Iza Seabrook at iza@arthritisaction.org.uk