Ayman chases her dream with help from Reds heroes
Manchester United fan Ayman has just finished high school and has her whole life ahead of her. She loves playing football and hanging out with her friends, and won't let her deteriorating vision stop her achieving her goals.
Before lockdown, Ayman was studying for her GCSEs, but on top of the regular coursework and revision, she was also learning Braille after an eye condition left her unable to read small fonts and made it difficult to navigate her surroundings.
Despite having to come to terms with how her vision would affect her day-to-day life, Ayman says that football and Manchester United have always been a constant for her.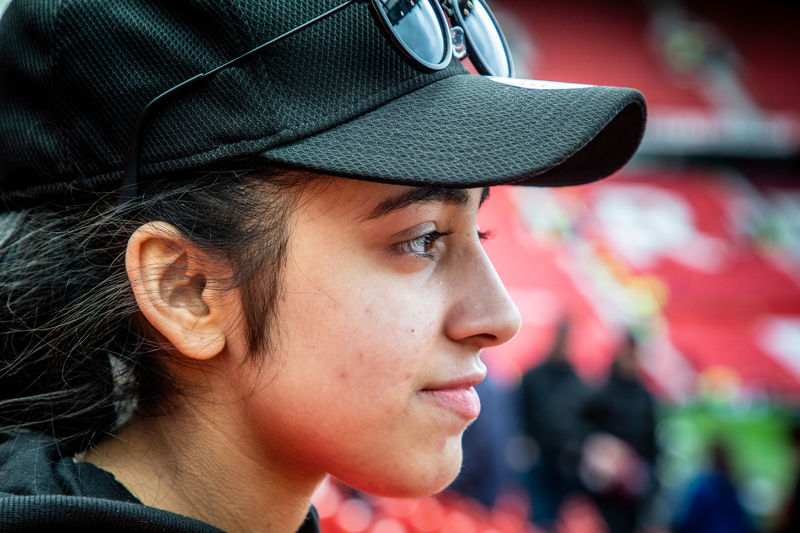 "I was at quite a down place in my life when I first started losing my vision. It made me quite angry because I was thinking why does this have to happen to me?," Ayman said.
"I've grown up watching United with my family and football has impacted me quite a lot. I thought I wouldn't be able to carry on with my hobbies, such as football, but you have to live with it and adapt."
Ayman's school partners with Manchester United Foundation, so they have a coach working full-time with pupils to deliver mentoring and extra-curricular activities, including football.
"The football sessions were quite inclusive so I could take part as well," Ayman said. "I also train on a Saturday with other visually impaired people, and I take part in tournaments at Salford Sports Village. It shows that people who are visually impaired can still carry on with what they were doing before and they are still able to take part in sports."
Ayman's Dream Day
A huge United fan, Ayman was invited by Manchester United Foundation to a 'Dream Day' at United's Training Complex, to give her a boost during the difficult time she was experiencing.
Dream Days usually take place twice a season and give fans with life-limiting conditions the chance to watch the Manchester United first team train before meeting their football heroes.
"I've always watched United but I never thought I would be able to go to the training ground and actually meet the players," Ayman said. "I got pictures with them and I got to speak with them about what they do and they asked me about what I do. I didn't really expect that at all."
Following the Dream Day, Ayman was also surprised with tickets to the Manchester City derby at Old Trafford in March. She went with her uncle and enjoyed game from the visually impaired section of the stadium, where she was able to use headphones to listen to the match commentary.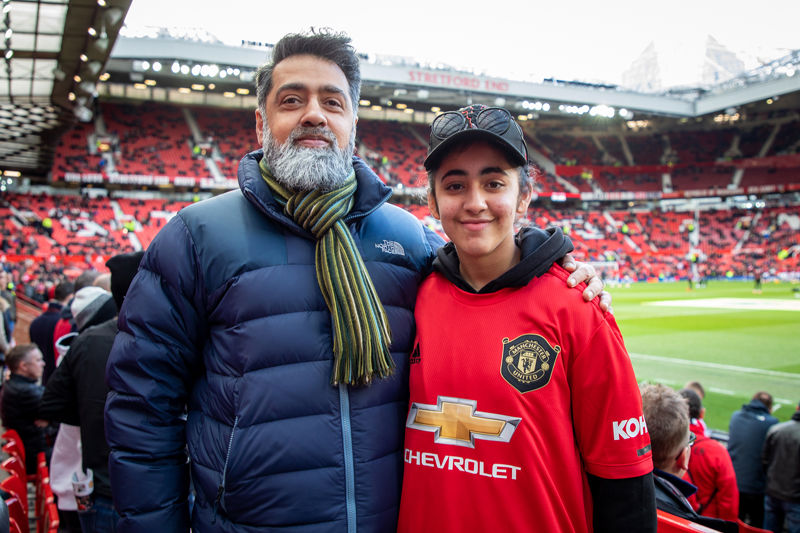 Looking forward to the future
Due to the Covid-19 pandemic, Ayman was unable to finish school and take her exams as planned, however her future looks bright as she hopes to attend a residential college in Hereford for students with visual impairments.
"I'm looking forward to the future," she said. "The college has pretty small classes compared to mainstream schools and you live by yourself and learn to do things by yourself like travel, so I think it will be really good for my education and independence.
"I'm not quite sure what I want to do after that; I'll see where life takes me."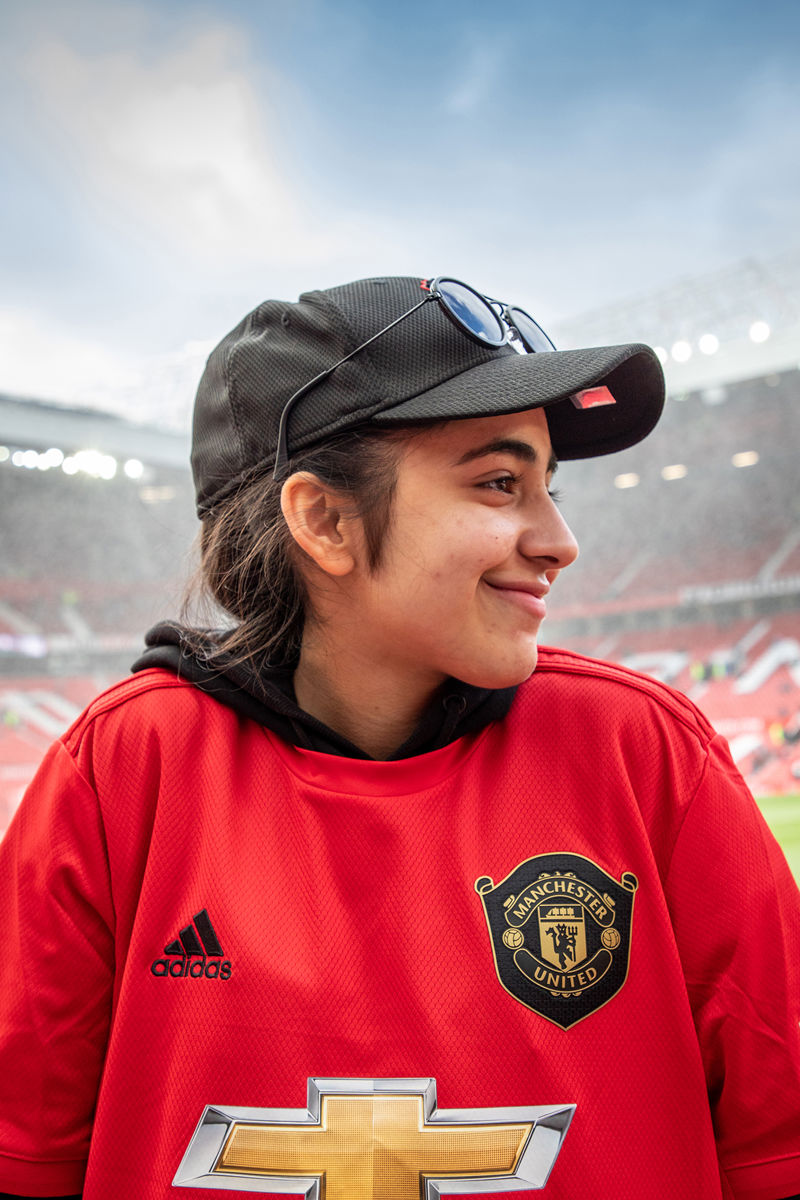 Inspiring young people like Ayman
All children and young people deserve the best possible start in life.
Manchester United Foundation uses football to engage and inspire young people to build a better life for themselves and unite the communities in which they live.
The charity aims to transform the lives of children and young people through its ethos of self-belief, belonging and youth development
Leaving a gift in your Will 
By leaving a gift in your Will to Manchester United Foundation you could change the lives of children and young people for the better, long into the future. 
For more information, please visit www.mufoundation.org/legacy