Pat and Frank - the devoted couple who pledged their retirement to giving back
"My husband Frank was a Unicef supporter since the moment he retired," says Pat. Before that, Frank had been a busy headmaster and Pat had a career in publishing.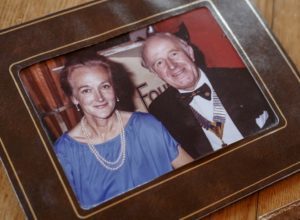 Pat describes her husband as "quite the showman." After they stopped working, Pat says that selling home-baked goods and preserves in the local market became "part of our lives."
"I produce every week," she explains. "The money I make goes towards regular contributions to Unicef". Pat and Frank also used their retirement to tour schools and organisations around Britain, giving talks about the work Unicef does to help children. "I'm always inclined to try and convert people to the cause!" Pat laughs.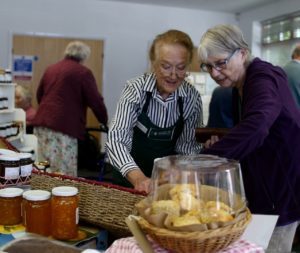 Seeing Unicef's work firsthand
When Pat and Frank travelled abroad, their initial plans for a relaxing holiday would somehow often divert into a Unicef trip instead. "Frank had travelled to Kenya, Sudan and India, and he liked the way that Unicef used initiatives to link with other charities," says Pat.
"On one occasion, we were able to travel to Mombasa along Kenya's coastline, and we saw vaccination and primary health programmes taking place in small villages along the way.
"We met community leaders, and saw how Unicef set up non-governmental schools so that children could attend when they were able, and wear the clothes they already possessed, which really made education more accessible for everyone."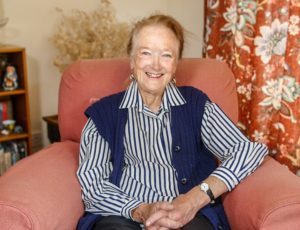 Frank's memory lives on
Sadly, Frank passed away in 2001. Pat continues to uphold the heartfelt support that they pledged together.
"It was a simple decision for us to put Unicef in our Wills," says Pat. "We thought it was a very good idea."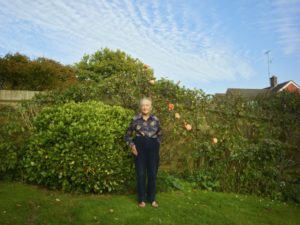 "You support whatever you feel will make the biggest change in the world. The good people of Unicef have always been sensible and accountable, and that's the most important thing." "My gift will join Frank's when I leave this world. It's the best thing I can do. I've been so lucky."
Leave a gift in your Will to Unicef
You can help build a better future for children, just like Pat and Frank. Get your free Gifts in Wills guide at unicef.uk/legacy or call Unicef's friendly team on 0300 330 5580.