What are the differences between Will Writers and Solicitors?
When you start the process of making a Will, one of the first things you need to decide is who is going to write the Will. Although you can choose to write it yourself, usually people get their Wills written by a solicitor or a professional Will Writer. However, this choice can leave people confused as, on the surface, there doesn't appear to be much difference between the two. Here we take a look at some of the distinguishing features between solicitors and Will Writers, and explain which one might be right for you.
So what are the main differences?
The main difference between Will Writers and solicitors is that while anyone can become a Will Writer, you'll need to become a chartered lawyer to be a solicitor. The law in England and Wales states that anyone can write a Will, meaning that you or a professional Will Writer are perfectly able to do so. However, merely writing a Will doesn't mean that it is legally valid, which could lead to complications and unnecessary stress after you have passed. This is why we always recommend choosing a solicitor or professional Will Writer to write your Will.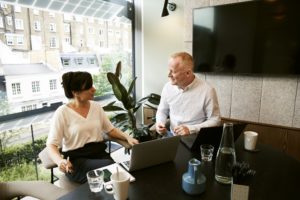 Choosing to have a solicitor write your Will ensures that you are covered by the protections offered by legal service regulators. As such, you wouldn't incur any costs should the Will need to be rewritten after failing to meet any legal requirements.
Which one is right for me?
Solicitors tend to cost more than professional Will writers, so if money is a concern for you, the latter may be a better option. Additionally, if you're reasonably familiar with the Will-writing process, you may find it easier to go down this route rather than deal with a solicitor. However, if you have a more complex estate or would like the added security that comes with using an accredited solicitor, we'd suggest that this is the better choice for you. It only takes one mistake for a Will to be deemed invalid, so getting it right the first time is very important. The types of situations where you'd be better off with a solicitor include:
You want to hand over control of a business
You don't live in the UK or you have property overseas
You own a property with someone who is not your partner
You want to set up care for a dependent
Solicitors operate in a regulated industry, which means that you have more rights as a customer should something go wrong with your Will. Typically, you can contact the Legal Ombudsman to complain if you've spoken to the solicitor directly and your concerns aren't addressed.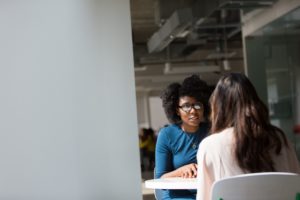 Many Will-writing services are covered by the Consumer Rights Act 2015, but it's worth checking as policies can vary from company to company. Some also belong to official organisations that can step in to help you out if you're not happy with the process. The most well-recognised organisations are the Institute of Professional Willwriters and the Society of Will Writers. It's also worth checking if they're accredited by the Trading Standards Institute Consumer Codes Approval Scheme (CCAS). Finally, you should ask the Will-writing company where their indemnity cover starts. If it's less than £2million, consider looking elsewhere, as you may find it tough to get compensation from companies offering less than this should things go wrong.
In summary
Irrespective of who you choose to write your Will, you should always make sure that you know your rights as a customer. With solicitors, you're guaranteed some of these rights, but for other services, you'll need to check what's included in the price of the service. Head here to find a local solicitor or professional Will writer on our site – just enter your postcode to search.
Related articles
We welcome new law on video witnessing of Wills

We welcome the Government's announcement that Wills witnessed by video will be made legal during the coronavirus pandemic.

Find out more